Category:
Guest Blogs
The true impact of DEI in health systems
The responses to the coronavirus pandemic of 2020 have many lessons for health equity and the need for health systems to demonstrate a commitment to trustworthy processes and outcomes for people. I would like to dedicate this post to the memory of Dr. Francisco Marty, who embodied the values and behaviors that are needed to achieve equity within health systems.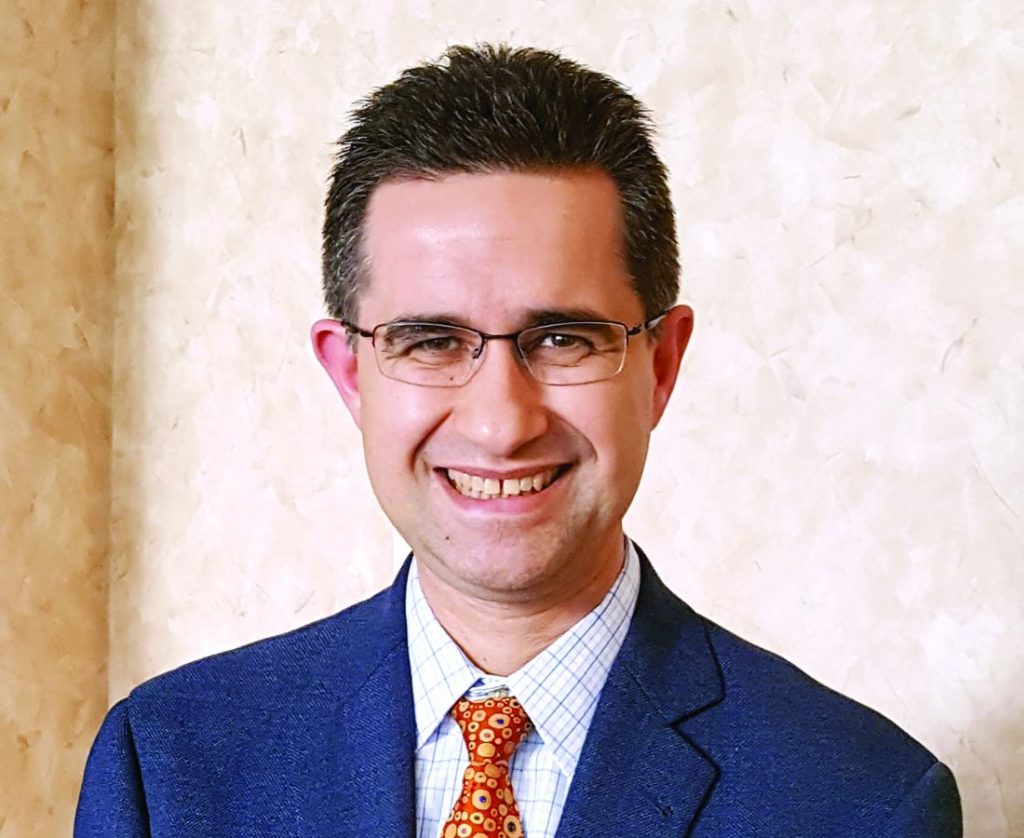 An infectious disease physician at Brigham and Women's Hospital, Dr. Marty led the trial for the anti-viral medication Remdesivir at our hospital, which was one of the few options for treatment that existed at the start of the pandemic. Dr. Marty spent hours upon hours working with a multicultural, diverse team to make sure that all hospitalized people had access to accurate information and an opportunity to participate in the trial at our hospital, regardless of their race, ethnicity, age, disability status, or their languages spoken.
After reviewing the data for participation after the conclusion of the trial, we found that Dr. Marty succeeded in enrolling a diverse group of people to receive this important care. Without his commitment to ensuring that trial participants were represented fairly and equally, many may not have had the chance to participate simply because of the color of their skin or their age.
As we reflect on what is needed to build trustworthy health systems, it is important to note that structural changes are needed, including better systems for data collection and addressing social determinants of health. The work of incredible individuals like Dr. Marty also demonstrate that diversity, equity, and inclusion in health systems is deeply impactful and an important strategy for achieving trustworthy care.
---
Cheryl R. Clark MD, ScD is a hospitalist and health equity researcher at Brigham and Women's Hospital. Dr. Clark's research focuses on social determinants of health as contributors to health status and utilization in the U.S..
My harrowing journey to Angela's world, and what I learned about earning her trust
My son K.C., 14, is creative and funny. His room is a riot of color and texture, filled with rainbow pride flags, stickers, collectables, bright stuffed animals, string lights, and superhero posters.
Colorful as he is, sometimes people see in him only one of those colors: brown. He is Hispanic. He has beautiful brown skin, thick brown hair, and chocolate brown eyes. The rest of our family is Caucasian; we adopted K.C. upon his birth to Mexican-American parents.
When K.C. was 7, at a suburban science fair for grade schoolers, K.C. made a beeline for one display, a Rube Goldberg contraption created by two college engineering students. It mesmerized K.C., who stood at the front of the exhibit while six other kids, all white, crowded behind him. The college students hosting the exhibit began engaging the kids, asking questions and offering freebie trinkets.
K.C. had a question, but the exhibitors didn't respond, even as they answered question after question from kids standing behind him. K.C. wanted a trinket, but exhibitors distributed them to other kids behind him, somehow missing K.C.. Exhibitors posed challenge questions but ignored K.C.'s efforts to answer. My child was quite literally overlooked as the exhibitors peered over his head to engage the white kids.
I don't believe this was intentional on the part of the student exhibitors. But I was seized with outrage. I made my way to the table and demanded the exhibitors pay attention to my child. They looked at me blankly with eyebrows raised.
When I got home I burst into tears. This really hurt. It was the first time I truly felt the impact of racism from the perspective of a victim—the wincing pain of your child being dismissed and ignored and the frustration of being treated as a crazy lady for pointing it out.
At work the next day, I recounted the story with a colleague I trust, Angela, an African American mother of two kids around the same age as K.C. "Welcome to my world," she said.
I asked her about that world. She gave an example: a traffic dispute when a white woman called her the N-word.
Angela is misunderstanding me, I thought. What happened to K.C. wasn't like that. Nobody aimed a racist slur at my child; that would be "real" racism. But my story and hers are both real racism from Angela's perspective. That's when I realized that, for Black or brown people, being ignored and being insulted are different in form but identical in function. They are acts that reinforce bias and disdain.
I asked Angela how she picked physicians for her kids. To begin with, she picked an African American doctor. That doctor was part of a practice with white physicians, and as her kids grew older she had to occasionally to see some of them when her chosen doctor was unavailable. Now, years later, she trusts all the physicians in the practice to see her kids. But it took years.
I asked her what they did to earn to her trust. She recounted that they looked her and her kids in the eye and listened. They didn't rush through the appointments as if they had something better to do. They got on the phone when Angela called with a concern. They didn't make her languish pointlessly in the waiting room.
Many clinicians would see these as small things. But the weight of history tells Angela—and K.C.—that small things are big signals of the true level of respect doctors have for their patients. Lapses in the small things trigger memories of mistreatment, invisibility, disdain, and indignity. They are as insulting as a slur.
I'd love to think I'm free of the bias that so enraged me at the science fair. But ever so gently, Angela reminded me of the time I excluded her from meetings on a project she was involved in. I thought it was a small oversight, not in any way racially motivated, yet I overlooked her in the same way those college students overlooked my son. Intentionally or not, I caused her harm, which is not a small thing at all.
Building an equitable and inclusive delivery system will require the trust of patients who are accustomed to being overlooked and treated as inferior. They may view routine lapses and errors as disrespectful to them on a profoundly personal level. Their trust will be earned only with respect for a different worldview.
---
Leah heads The Leapfrog Group, a national nonprofit founded in 2000 by employers aiming for giant "leaps" forward in patient safety and quality. She has advocated to put patients first over a 30-year career spanning a rural hospital network, the New York City Mayor's Office, and the National League for Nursing. She grew up in Maine though she dislikes lobster and winter sports, and she lives in the Washington, DC, area with her husband Sam and two sons.
Losing and building trust in assisted living homes
Last fall, my mother stopped being able to walk independently. She had multiple myeloma, and because she also had Alzheimer's disease, she had no idea that she could no longer walk on her own. When she tried to stand up, a home health aide would lunge towards her, panicked, trying to prevent her from falling. My mother perceived the aide's concern as an effort to control her, and it infuriated her. She so much wanted to maintain her independence.
Years before, she had mentioned a file folder with information about the assisted living home where my stepfather spent the end of his life. He had been treated exceptionally well there, and my mother had told me that she kept the information in case she ever needed that level of care. Unfortunately, she now did.
My sister and I quickly moved her to one of the assisted living organization's small, 8-resident houses. The next morning, before I could even really exhale, I received an email: "Mom had a small fall this morning. No injury! She is doing fine." Minutes later, the staff person explained by phone that my mother's fall didn't constitute a true fall, because an aide was there and broke her fall. When I visited later that day, though, the story had changed. There had been no staff person by my mother's side.
When I sat with my mother that afternoon, she complained of back pain. The pain had become constant with the myeloma, and it was surely exacerbated by the fall. When I asked for my mother's pain medication, the response was that they could not give it to her. There was no order for it.
That is when I started to get frustrated. I had brought her Tramadol to the house, and her pain was being managed by the same hospice organization as before the move. The hospice nurse had even visited earlier in the day. My mother had been without pain medication for over 24 hours (for the first time in weeks), and no one had let me know. I had, though, gotten an email asking me to bring over a remote control for her television.
I tried reminding myself that we had moved her in very quickly and maybe the rocky start would ease as she settled in. The problems, though, unfortunately continued.
Several days later, my daughter visited and reported that my mother was struggling to take her medication with water; apparently the staff had not read the form where I had indicated that medications should be given with apple sauce or yogurt. Ten days in, I learned that they had not given her any laxatives despite her not having had a bowel movement.
On a drive home after she had been there almost two weeks, I had a realization that was so obvious that it was embarrassing. For years I had been interviewing people to explore what built their trust in doctors and other health care providers. The assisted living home, I realized, was lacking the exact three attributes that I had found in my research builds patient trust: competence, communication, and caring. The staff had repeatedly made mistakes, they did not communicate with me, and I realized I had seen only one staff person smile or laugh since mother had arrived. As a result, I had no trust in the assisted living home.
Without trust, I needed to move my mother out. I reached out to the assisted living organization's lead nurse, whom I did trust. We had spoken extensively during my mother's time there, and she too was disappointed by the care my mother received. I told her that I was going to move my mother to my house. She asked me to please give another of their homes a try. She told me that the mistakes my mother had experienced are not consistent with the culture of the larger organization (which was confirmed by the hospice nurse and by my stepfather's prior experience). She said she would make sure my mother had a good experience at the new house and would work to improve the culture at the house where my mother currently was. She promised that they would communicate with me so much that I would get sick of hearing from them.
We decided to give a different home a try and, remarkably, they were able to rebuild our trust. When I first visited I sat down with the house manager and explained my mother's desire for agency. She listened. And she described having worked with many similar residents. Once my mother moved in, I received multiple daily emails with updates and photos, and I did quickly get sick of so much communication. On my visits, there was laughter. One week the house manager told me that my mother, instead of eating her green beans, put them in her water glass. I explained that my mother never really did like vegetables.
The next week, my mother fell into a deep sleep. The house manager told me that green beans had been served again the day before. She said that to humor my mother, she threw a couple green beans onto the floor, and my mother smiled.
My mother never woke up. I will forever be appreciative of the house manager giving my mother a final moment of happiness.
---
Jessica Greene is a Professor and the Luciano Chair of Health Care Policy at the Marxe School of Public and International Affairs, Baruch College, City University of New York. Her research focuses on patients' interactions with the health care system, from what builds patient trust in health care institutions to patient awareness of state Medicaid policies. Her mother, Stefanie Greene, died December 16, 2020.
Respect builds trust within the health care environment
A pharmacist in the Oncology Infusion Center noticed something odd about a chemotherapy order. This was for an established patient, but the drug combination was different than usual. The pharmacist checked for an indicator of a new regimen; there was none. She called the oncology nurse, who quickly notified the charge nurse. The charge nurse contacted the nurse working with the treating oncologist, who walked the order to the treating physician and confirmed that, indeed, the chemotherapy order was incorrect.
The team member did not hesitate to question the medication order, quickly communicating with colleagues who acted with equal urgency. The genesis of this behavior is a culture of respect – a working environment characterized by teamwork, trust, communication, continuous learning, and a shared focus on patient safety. No organization can simply hope for a culture of respect. Creating one means gathering input – from the front lines to top leadership – and then developing the core attributes of respect and the guiding behavioral expectations.
In 2011, mandatory service training for all team members at Virginia Mason Medical Center in Seattle yielded groundbreaking feedback: team members wanted to work on improving behavior with each other. A leadership team began surveying team members, asking questions such as: What specific actions show respect? What does respect feel like when you experience it? What makes you feel disrespected at work? Hundreds of responses poured in. An analysis of the responses identified four behavior-centered themes: communication, appreciation, consideration, and teamwork.
An advisory group comprised of team members from across the organization produced 10 Foundational Behaviors that demonstrate respect and build trust: Be a team player; Listen to understand; Share information; Keep your promises; Speak up; Connect with others; Walk in their shoes; Be encouraging; Express gratitude; Grow and develop by committing to personal development and seeking feedback to enhance self-awareness and your abilities.
We added a live theater production with a local improv acting troupe, portraying respectful and disrespectful workplace scenarios, to our Respect for People (RFP) training. More than 5,000 team members – from physicians to board members – completed the training in just four weeks.
As RFP took root in our organization's cultural rituals – from staff onboarding and CEO messages to team huddles and online education – the leadership team continued to develop its own guideposts through queries such as: How do we encourage others to speak up? How do we show appreciation for everyday work? How do we role model and hold others accountable?
A survey conducted after RFP training revealed that 77% of team members agreed or strongly agreed with the statement: "I feel a greater sense of personal ownership for how I respect, support and appreciate coworkers." For the 54% who agreed or strongly agreed with the statement, "I have noticed a positive change in my work environment," the culture shift at Virginia Mason Medical Center was well underway.
Respect, a precursor to trust, is critical to optimizing our work as an effective health care team. Research has illuminated the importance of also treating our patients with respect. We know patients can suffer emotional harm when they don't feel respected. This, in turn, can negatively affect their health care outcomes. Like many other types of harm in health care, emotional harm is preventable.
Our RFP initiative has a significant strategic benefit and helps us continue to attract and retain the very best people, while also contributing to better patient care. Most importantly, we know it's simply the right thing to do. Just as we care deeply for our patients, we also care for our team members and strive to treat everyone with the respect they deserve.
---
Gary S. Kaplan, MD, is co-CEO of Virginia Mason Franciscan Health, a member of the ABIM Foundation's Trust Practice Network. Katerie Chapman is president of Virginia Mason Medical Center in Seattle.
The work to win a patient over
She entered the room, on my side of the clinic. She had set up an appointment to see a new primary care provider. I have complete oversight of all aspects of the practice but on that day of the week, to her, I was just the new 'doctor.' We started with the pleasantries but the conversation took a turn.
She wanted to know if she was assigned to this side of the clinic because she was Black. I was taken aback. I tried to understand the context of the question and find a way to make her feel at ease. However, deep inside, I knew why she asked: because she perceived me as another Black woman.
This is what it is like to 'Doctor' while Black…
I felt the brunt of her pain and knew I had to answer for myself and the system as well. We were now well into our visit and this detour meant that I would be running late. So, I asked myself: How much can I deal with her visit and the system today?
The conversation started again: "I can see that you are upset. Can you tell me more about why you feel that way?"
I took a deep breath to actively listen.
"My doctor left the practice. I had been with her a long time; she was white but great. It was in a different building with a different feel. All I see here are Black patients and you, the doctor, are also Black. I am just wondering — no offense."
I paused to collect my thoughts.
"No offense taken; I appreciate your perspective. They did stick you with me. It is also fair to complain, but the complaint goes to me. I am the leader here so I hope that eases some of your pain. I do not think you were put here because you are Black; perhaps someone might have been looking out for you. They wanted to make sure you were heard and they thought I was a good fit. I will take care of you, but I would like to know if you want to move forward?"
She was silent so I continued.
"Yes, our building is different. It is older and we take care of a more diverse patient population. That is why I love it here. But you are right that resources are allocated differently and inequitably. You are not wrong to notice or point that out."
We were able to move on. And by the end of the appointment, we were laughing and bonding as you would hope happens during a primary care visit. I was only five minutes behind and it was well worth it.
The question I have: Does everyone build trust this way?
---
Dr. Lypson is the 2021-2022 President of the Society of General Internal Medicine. She is Professor of Medicine and the Vice Dean for Education at Columbia University's Vagelos College of Physicians and Surgeons. She previously served as a professor, Vice-Chair of Medicine, Division Director of General Internal Medicine at The George Washington University School of Medical and Health Sciences. Her work focuses on innovations and improvements in health professions education and assessment, health equity, workforce diversity, faculty development, medical care delivery, and provider communication skills.
Building trust in a pandemic by addressing social determinants of health
The COVID-19 pandemic has hit the communities that were already under-served by health care and other institutions the hardest. Over the past 18 months, addressing social determinants of health — the conditions in which we live and work — has taken on more urgent importance. Trauma has been widespread and far-reaching, particularly in communities that confront daily racism and other forms of marginalization. And distrust in our systems has heightened.
At the Camden Coalition of Healthcare Providers, much of our work improving care for people with complex health and social needs centers on building and rebuilding trust: first and foremost, our care teams build trust with patients, and with the health care and social service providers we connect patients to. Our data team builds trust with organizations throughout the region to enable cross-sector data-sharing, which facilitates a less fragmented continuum of care. Our policy team builds trust with national advocates and state policymakers to advance large-scale changes that would improve services for those who need it most. Without a foundation of trust, we can't build the interconnected complex care ecosystem that provides our clients with the help and services they need to achieve better health and well-being.
When COVID-19 swept the country in the spring of 2020, we leveraged the trust we had spent decades building in Camden to bring vulnerable community members, the institutions that serve them, and local and state policymakers together. We listened to what was needed and advocated for strong, equitable responses that centered on those at highest risk. For the past year and a half, we have leveraged our trusted partnerships to ensure access to testing, vaccination, services, and accurate information for communities throughout Camden and South Jersey.
For example, access to transportation is a social determinant of health that took on heightened importance during the pandemic. Initial mass testing sites were only accessible by car, so we advocated for, set up, and staffed testing sites that were easily accessible by foot and public transit, in locations that our data showed were COVID-19 hotspots. We also knew that our community members were as affected by the social and economic impacts of the pandemic as by the virus itself, so at the testing sites we screened for social needs and connected residents to social service navigators in addition to providing clinical services.
As communities across the country continue to grapple with distrust and deepening health disparities as the pandemic stretches on, the need to regain and rebuild trusting relationships is more important than ever. To that end, we have dedicated the sixth annual conference of our National Center for Complex Health and Social Needs, Putting Care at the Center 2021, to the theme of trust, trauma, and healing in our communities.
Over the course of three half-day virtual sessions on October 20-22, we will explore the theme of trust and its relationship to trauma and healing in the context of the COVID-19 pandemic. Three plenary panels will discuss trust between patient and provider, trust between organizations in a community, and trust between the public and our systems. Keynote speakers Daniel Dawes and Dr. Angel Love Miles will address political determinants of health and disability justice, and complex care innovators will share their lessons with others through workshop sessions, an interactive Beehive, and informal networking opportunities.
This convening of stakeholders from across the country is an important step in sharing the models that will advance the field of complex care in countless health systems and communities, while also recognizing the vital role of trust in ensuring equitable health care for all.
Upcoming Trust Conversation Series:
Kathleen Noonan
November 9 – 4pm ET
Vulnerable, scared, and ignored
I was pregnant and labeled high-risk due to my "advanced maternal age" (a term I hope someone revisits in the near future). My regular ob-gyn recommended that I see a high-risk specialist because I had miscarried during my first pregnancy and to make sure the pregnancy was advancing as expected. During my first trimester, my pregnancy visits were filled with anxiety, especially given my prior miscarriage. Visiting the high-risk specialist was no exception. I recall my husband gently taking my hand in the waiting room and quietly reminding me that the visit was just precautionary.
We were led into the exam room for an ultrasound and to meet the specialist. I undressed nervously and put on a paper gown. The medical assistant asked me to lay on the exam table with my feet in the requisite stirrups; I waited for the physician to come in, my husband sitting beside me in a chair. You learn to accept that vulnerability and pregnancy go hand in hand. In this case, I was feeling particularly exposed (pun intended) with a thin piece of paper separating my naked body from anyone who walked in the room, my legs in the air. But I trusted that this was all just part of the health care experience.
The physician walked in the room, with a male medical student trailing behind. He proceeded to introduce the student to my husband, but not to me. The student shook hands with my husband. The physician, whom I had not met before, didn't directly acknowledge me. I think the student was somewhat embarrassed that he was not introduced to me and so he awkwardly said hello – all while I was laying on the table, legs in the air, exposed to the world. The rest of the visit was somewhat unremarkable. The physician completed his exam and the pair left the room.
I went on to have a healthy, beautiful baby boy with my regular ob-gyn. But that visit left an indelible mark. Did the physician and his student not acknowledge me because I am a woman? Was I somehow considered inferior because I am a woman and did not deserve acknowledgment? Why did he shake hands and engage in conversation with my husband and not me? It all left me feeling even more vulnerable. And sadly, the physician was setting an example for his student. How many other women would experience the feeling of being "less-than?"
I have spent much of my professional life advocating for patients in vulnerable communities. My experience was minor when I think of the number of women of color who have felt vulnerable and ignored in health care settings. Building trust in health care starts with the very basics: courtesy, respect, and dignity. A kind word, an acknowledgement of me and the vulnerability I (along with every other woman I know in that situation) felt at the time, and perhaps a better gown, would have gone a long way to eliminating fear, establishing a trusting connection, and having a satisfactory patient experience.
---
With a lifelong passion for ensuring that all individuals have access to high-quality healthcare, Wendy has served in senior leadership roles in patient advocacy, quality, and patient safety in a variety of healthcare settings. She is currently the President of the Health Care Improvement Foundation, an organization committed to improving the health and lives of the community through collaborative solutions.
I had tears in my eyes, and I was not alone.
The whole room was silent as Charles Johnson told the story of his wife Kira. Kira was healthy, fit, full of life, and gave birth to her second son, Langston, via C-section. Twelve hours later, she was dead.
Minute after minute, hour after hour, frantic calls for assistance went ignored, and Kira slowly bled to death from an undetected hemorrhage, from care delays, and perhaps because she and her husband were not the same color as other moms in the unit. In the 12 hours between when Kira brought life into the world and lost her own, her husband pleaded with medical staff to tend to his wife's worsening condition, only to be told that she "was not a priority right now." She died in one of the nation's leading hospitals, surrounded by technology and people that could have saved her.
Charles told us (the leadership of UnitedHealthcare) that Black mothers die at 3-4x the rate of white mothers. He told us about the rising maternal mortality rates in the U.S., and he challenged us to fix it. He said, "If you can fix it for moms like Kira, you can fix if for the nation."
We took Charles' challenge as a call to action. We got to work.
Focusing on three states, UnitedHealthcare identified gaps in care among our Medicaid enrollees for postpartum care, and designed culturally and regionally tailored interventions to reduce disparities. We focused on promoting early and comprehensive postpartum care. We supported community health workers to evaluate and assist members with their unique needs in Michigan, Ohio, and Hawaii. These activities included home visits, local primary care and obstetric nurse partnerships, and care coordination. As a result, between 2018 and 2019, UnitedHealthcare reduced disparities in timely postpartum care for Black women by 42.4% in Michigan (from 15.1% to 8.7%), 83.2% in Ohio (from 19.6% to 3.3%), and 40.3% for rural women in Hawaii (from 12.9% to 7.7%).
While I am proud of this work (led by Mike Currie, our head of Health Equity Services, and Janice Huckaby, our CMO of Maternal-Child Health), and it received a 2020 CMS Health Equity Award, I am still troubled.
How do we just make things work without the need for a "special program?" What do we need to today so there are no other Kira's?
Can I look Charles in the eye and say, "We've fixed it?"
---
For more see:
The Johnsons' story is in the public record, re-told here with Mr. Johnson's permission. The views expressed in this post are my personal opinions and are not those of UnitedHealth Group or its affiliates.
---
Lewis G. Sandy, MD, FACP, is Executive Vice President, Clinical Advancement, at UnitedHealth Group where he focuses on clinical innovation, payment/delivery reform practice and policy, and physician/health professional collaboration.
The health care system failed me when I needed it most
I am an African American woman in my 50s who grew up in the inner city of Cleveland. I still reside there, and I live with chronic pain every day. I am a patient who has experienced unpleasant, unnecessary and unjust situations while navigating the U.S. health care system.
When I was in my 40s, I experienced an awful miscarriage at home. After arriving at the hospital with the father of my children, I waited in a partitioned room in the ER for several hours alone, feeling sad, guilty and hurt, and not fully understanding what had just happened. My partner chose to stay in the waiting area because he was just as sad, hurt and confused about what had just happened to us. While I waited in the ER, the fetus was placed on a metal tray nearby and covered with a white cloth. Eventually a nurse came over and asked "Do you want the fetus to be sent to the lab?" I was confused by the question and unsure about what sending the fetus to the lab really meant, but I said yes.
I was then discharged without any of my clinicians asking how I felt. No one knew, or seemed to care, what state of mind I was in after having just lost a child. I went home alone. Later, a nurse practitioner friend of mine told me what agreeing to send the fetus to the lab really meant. I never saw my baby again and never had a chance to say goodbye. When discussing this with a social worker at a follow up appointment I was told, "Oh, you can have another one."
A few years later I was diagnosed with Ankylosing Spondylitis, an inflammatory disease that, over time, causes small bones in the spine to fuse together, resulting in joint and back pain, and making the spine less flexible. I was the third in my family to receive this diagnosis. After many visits to pain specialists, it was suggested that I undergo radiofrequency ablation to help ease the pain associated with the condition. I was very upset, angry and depressed to learn that my health insurance would not approve the light sedation recommended for such a procedure. The only relief the insurance company approved for the painful procedure was a numbing medication. That was one of the worst procedures I have ever had.
Some weeks later I met with a rheumatologist to discuss the positive results of my HLA-B27 test. He entered the room and asked "Why are you here today?" I shared my test results with him. He replied "This is a Caucasian disease. Do you have Caucasian in your family?" I didn't know that diseases saw color. Did my care depend on how I answered that question?
I asked the rheumatologist if he would discuss my symptoms with my pain specialist. He did, and at my next visit with the pain specialist, my cousin also shared her diagnosis with him and explained that she had previously experienced the same symptoms and pain that I was now having. He sarcastically commented, "Oh, you didn't need that radiofrequency ablation after all?"
And when I wrote down some symptoms that I was experiencing and gave it to my doctor, he dismissed me immediately, folding up the piece of paper and putting it in his pocket. This happened again when I met with a new rheumatologist.
I often wish for my doctor to be someone who can relate to me. I want them to really hear me and value what I have to say when it comes to my care, and be sensitive to the many challenges and health disparities I deal with on a daily basis. I want them to let go of any negative impressions or stereotypes they may have of me and see me for who I am, a human being. I ask that clinicians deliver quality care, listen and empathize with patients. Get involved and advocate for changes to our health care system. Join Health Improvement Partnership-Cuyahoga (HIP-C) in addressing structural racism. Read Health Disparities: Weaving a New Understanding Through Case Narratives. Recruit community health workers and staff members who reflect the diversity of the communities they serve. Finally, provide more cultural competency training for clinicians and build partnerships with grassroots organizations who are the boots on the ground.
---
Delores Collins aka Ms. Dee, C-CHW, earned her Associates of Science Degree in Interdisciplinary studies – Early Childhood Development from Kaplan University. She is the Founder and Executive Director of A Vision of Change, Inc. (AVOC), which offers prevention, intervention, and academic services throughout Ohio.
My one-year old grandson has a "lip tie." His mother is a Black registered nurse who provides home care. My son is a laborer.
After a visit to a pediatrician in mid-June 2021, my son called and shared with me that when my grandson was examined, the pediatrician confirmed that indeed it was a lip tie. A lip tie can make nursing challenging and create issues with weight gain in newborn babies. This condition is not hard to spot and is simple to treat with the help of a pediatrician and lactation consultant. The pediatrician's advice was to leave it alone and that most likely my grandson would "fall on his face" at some point and the trauma would tear the lip tie free. My son and his partner, angry and in tears, said they would never return to that doctor. Young Black adults, ages 18-39 years old, have the lowest levels of trust for doctors and hospitals.
Caregivers must become more competent in collaborating with all people receiving care, especially historically marginalized populations. They must develop responses to vulnerability, rather than assuming the care teams alone have the answers, and they must be aware of interpersonal privilege and power hierarchies. Caregivers and care teams have to learn to recognize power hierarchies, practice humility, work to close the power distance where they can, and use their status for good where appropriate and possible. These things build trust.
The health care community can commit to removing barriers and building trust by taking these steps:
Share power with all people of color and elevate their voices and concerns.
Educate yourself about racism (interpersonal, institutional, structural), understand it and join in the work to dismantle it.
Set out on a personal journey to reflect on your own privilege.
Acknowledge that you will never fully understand the lived experiences of people of color, but that you can respect and value that experience.
Acknowledge the injustice of both the past and the present.
Take action to help repair and heal our systems and communities by using your power in your sphere of influence to advance equity.
Trust, once lost, takes time and significant effort to rebuild. We must commit to earning trust every day through action and changed behavior. Showing love, apologizing and seeking reconciliation are keys to restoring trust.
With the removal of these barriers, better ability would enter health and healthcare services. The industry would become more honorable, more endurable and more attractive to people of color, who we sometimes forget are also human beings, and naturally wish to live the lives of human beings (adapted from W. E. B. Du Bois, 1899).
We will breathe again, a collective breath of justice, equity and liberation.
---
Dr. Ronald Wyatt is Vice President and Patient Safety Officer with MCIC Vermont, a major medical malpractice company. He is an internationally known patient safety and health equity subject matter expert and is faculty on the IHI Pursuing Equity Initiative and the ACGME Equity Matters Initiative.