Category:
Guest Blogs

The American Medical Student Association and the ABIM Foundation partnered to launch the Building Trust Essay Contest. Medical students were asked to reflect on a time where they built, lost, or restored trust in a health care setting.
"A woman is a puppet; she only knows to cook the meals and wash the clothes of her husband and to care after the children." My research informant, a 24-year-old in her seventh pregnancy, was describing why she felt a talk therapy program for perinatal mental health could not help women like her, living with antenatal anxiety in the cultural norms of Pakistan. Her words, an expression of powerlessness and distrust, were among the most powerful that I encountered in my studies. Her account gave voice to the lifeworld—one at the intersections of women's disempowerment, gender norms, and psychological distress—in which she experienced her illness.
While we are decades removed from Elliot Mishler's 1984 study, The Discourse of Medicine, the patterns of distortion and fragmentation that he observed in doctor-patient communication remain as relevant as ever, even as the specific barriers—technocratic models of medicine, layers of electronic or virtual discourse, etc.—continue to shift. The permanence of this challenge is rooted in the timelessness of what our patients are urgently seeking from us: to be heard and seen as whole people. The art of building trust with our patients requires, above all else, the humility to meet them in the lifeworld they occupy.
This was a lesson first taught to me by my grandfather. Scribbled in the margins of his worn mus'haf—his copy of the Quran, passed down to me after he died—my grandfather left me a final reminder: that we are closest to God or al-Haq (the truth) at that moment of prayer when our heads touch the earth in prostration. It is humility, he wrote, that brings us closest to an understanding of truth. I imagine he penned these words toward the end of his 23 years of diplomatic service in Central Asia and the United Nations. Having lived through violence in Ladakh and exile from his home in Tibet, he dedicated his career to empowering communities that, like his own, were uprooted and marginalized by conflict. I internalized his ethic of service.
Inspired by my grandfather, I brought to medical school aspirations of helping the vulnerable, specifically to find within contexts of illness or crisis avenues of healing and relief. Of the many challenges that I faced while studying to become a physician, however, the most difficult was not relinquishing my humility along the way. Education and expertise are defined as much by what we learn to forget as by what we learn to remember.
In medical school, while memorizing dizzying amounts of information and formulas for efficient clinical communication, I am afraid I would at times unwittingly learn to forget my own limits—the limits of not only my own knowledge and abilities, but also the limits of my own importance. This was evident in every instance that I thought myself too busy or considered my time too precious to speak with my patients rather than at them.
I've since experienced firsthand the difference that empathic listening—listening with the heart as well as the ears—can produce in gaining patient trust.
Recognizing the distress in the voice of a teenage driver I was evaluating for whiplash injury in the Pediatric Emergency Department, I was moved to offer open-ended questions and extended moments of silence, thereby learning that he had been running from home at the time of the collision after his mother discovered a suicide note in his bedroom.
While caring for a terminally ill nursing home resident during one of several repeat hospital admissions, the patient and I decided together to explore the benefit of a palliative care consult. During the resulting discussion with her and her husband, I learned that while neither wished to pursue aggressive or curative treatment, both had a yet unspoken need for the other's permission to accept that the patient was approaching death.
"Listen to your patient," William Osler would tell his students. "He's telling you the diagnosis."
I believe our patients are telling us much more than their diagnoses. For our communication with them to produce genuine trust, for our care to be patient-centered, and for our interventions to produce therapeutic change in their lives and the lives of their families, we must be committed to always considering our patients as among our teachers: confronting complex yet intimate connections between health and social context, hearing their meaning-filled narratives, bearing witness to contextually-grounded suffering or dysfunction, and humbly recognizing behind each of our patients the multifaceted identity and lifeworld that they offer us.
---
Armaan Ahmed Rowther is a final-year MD-PhD student at the Johns Hopkins University School of Medicine who completed his doctoral studies in International Health at the Bloomberg School of Public Health. His thesis focused on structural and sociocultural factors shaping the design and implementation of novel telemedicine and task-shifting approaches for improving maternal and child health services in Pakistan. Prior to this, he was a research fellow under the Fulbright US Student Program in Jordan conducting a study on digital health intervention development and evaluation for cardiometabolic risk screening in medically vulnerable women receiving care from the Noor Al-Hussein Foundation's Institute for Family Health near the Baqa'a Refugee Camp. Currently, his clinical interests include Reproductive Psychiatry while his research interests center on applying social science theories and mixed methods to understand perinatal mood and anxiety disorders and innovations for advancing maternal health equity.

The American Medical Student Association and the ABIM Foundation partnered to launch the Building Trust Essay Contest. Medical students were asked to reflect on a time where they built, lost, or restored trust in a health care setting.
How would your trust in your physician change if they disclosed that they had the same health condition as you?
Physician self-disclosure – wherein the physician tells the patient something personal about themselves – is an understudied phenomenon in healthcare communication. Yet, it occurs so frequently and innocuously within clinical encounters, especially in the form of "small-talk" (family or hobbies, for example) that its impact is often unnoticed.1
But what if the physician reveals a personal illness? What risk does this pose to the archetypal patient-physician relationship, in which the "sick" and "healthy" roles are plainly differentiated? What gains in rapport may arise from such self-disclosures?
These questions first captivated me a decade ago, when I dealt with a medical issue that brought me to a provider who had recovered from the same condition. He possessed unique expertise largely because he understood the problem from the perspective of both patient and healer. I found him to be a kindred spirit. The therapeutic alliance we built over a mutual tribulation manifested in the ways he anticipated my doubts before I even uttered them, the optimistic attitude accompanying his pearls of wisdom, and his ability to instill in me an enduring sense of hope in the midst of uncertainty. My trust in him, which made me confident in his treatment recommendations, ultimately proved integral to my healing.
This novel experience of self-disclosure affected me so profoundly that I decided, after getting well, that I too would care for others struggling with similar health concerns. This commitment eventually drew me to medicine, where I could walk closely with patients in the loneliness of their pain and suffering.
In medical school, I sought to learn how patients perceive physician self-disclosure. Was my experience normative? Does revelation of shared illness typically enhance the therapeutic alliance? Or does self-disclosure actually do more harm than good?
Guided by my research mentor, I explored these queries by surveying 924 patients with chronic pain. I asked them to imagine that they were seeing a physician who had chronic pain themselves. Would they want their physician to reveal this to them?
Sixty percent of patients said "yes." Among those who responded affirmatively, a prevailing theme was trust.
"I would trust their opinion more, because they lived with pain," wrote one patient. "Part of the challenge with chronic pain is feeling believed; I think that if a provider has experienced chronic pain, sharing [this] can create an innate trust that they do understand," wrote another.
Chronic pain is a deeply isolating affliction. Corroborating the published data, our respondents often recounted having their pain minimized or dismissed by others, including their physicians, whom they counted on to validate their struggle more than anyone.2
I discovered that patients did not desire sympathy, but empathy. They longed not to hear "I hurt for you," but instead "I hurt with you."
After reading nearly a thousand comments from patients with chronic pain, I appreciated anew how truly delicate it is for patients to entrust their lives to people they barely knew. I also gleaned that when delivered without the patient's utmost wellbeing in mind, physician self-disclosure can deteriorate trust.
While the majority of patients we surveyed wished to know about their physician's ailment, seven percent did not, and 33 percent were unsure. Chief among patients' misgivings was that their singular narrative would be overridden by the imposition of their physician's subjective experience. They also feared that self-disclosure would divert the focus away from them and onto their physician. Principally, patients yearned to be heard as unique persons, not be told that they were just like anyone else.
Our respondents imparted to me a clear imperative: to earn and never assume the trust of my future patients; handle it always with the tenderest care; and disclose the details of my journey only when conducive to these intentions.
The physician-as-patient occupies a cherished space in modern medicine. Historically, the predominant view within the medical profession was that divulging personal information to patients would blur professional boundaries and imperil the integrity of patient-centered care.3 In certain contexts, this may invariably be true. But Western ethos has increasingly respected the humanness of the physician, particularly in light of a pandemic that has touched everyone, especially healthcare workers.4
I believe that the more we acknowledge and celebrate our bondedness – one teeming with all the familiar joys and sorrows of the human condition – the more patients will become empowered when they hear from their perceptibly unbreakable healers: "I hurt like you."
---
Howard is an LA-native who is currently a fourth year medical student at the Johns Hopkins University School of Medicine. He intends to pursue a career in neurology and is broadly interested in optimizing functionality and quality of life in individuals with neurodegenerative disorders. He hopes to discover and employ ways to improve patient-physician relationships through communication, trust-building, and shared decision-making. Outside of medicine, he loves reading, writing, basketball, and bubble tea.
References
1. Beach MC, Roter D, Larson S, Levinson W, Ford DE, Frankel R. What Do Physicians Tell Patients About Themselves?: A Qualitative Analysis of Physician Self-Disclosure. J Gen Intern Med. 2004;19(9):911–6.
2. Buchman DZ, Ho A, Illes J. You Present like a Drug Addict: Patient and Clinician Perspectives on Trust and Trustworthiness in Chronic Pain Management. Pain Med. 2016;17(8):1394-406.
3. Candib LM. What should physicians tell about themselves to patients? Am Fam Physician. 2001;63(7):1440–1442.
4. Søvold LE, Naslund JA, Kousoulis AA, Saxena S, Qoronfleh MW, Grobler C, Münter L. Prioritizing the Mental Health and Well-Being of Healthcare Workers: An Urgent Global Public Health Priority. Front Public Health. 2021;9:679397.
Apologize, acknowledge, amends: respecting patient autonomy

The American Medical Student Association and the ABIM Foundation partnered to launch the Building Trust Essay Contest. Medical students were asked to reflect on a time where they built, lost, or restored trust in a health care setting.
A sense of excitement and apprehension filled my thoughts as I started my first emergency department shift of clinical year. It was the tail e­nd of the latest spike of COVID-19 cases, and I steeled myself for a tense environment given the numerous notifications I had received over the past few weeks about an overwhelmed emergency department with wait times over 24 hours for in-patient transfer.
I met my preceptor for the day—Dr. Joshua Stillman, a grounded and perceptive emergency medicine veteran—who would observe and guide me through patient encounters. His gentle and approachable demeanor paired with an emphasis on learning opportunities set me at ease in this new environment, and I went to find our first patient of the shift—Mr. A. The chart listed his chief concern as a wound check. I walked into the packed waiting area and began calling the patient's name. I received no response and continued searching among the numerous masked patients waiting to hear their name. Silence or head shakes followed each call until, I noticed a young man with bandages wrapped around his left hand rising from his seat to approach me.
"Are you Mr. A?" I asked.
"What do you think? You made me wait two hours!" he replied raising his voice.
I apologized for the delay and attempted to confirm his name again. As we walked from the waiting room to one of the emergency department stations, the patient continued to vent:
"I'm here with a wound that could have been bleeding out, and you just leave me out here for hours. Do you all even care? Of course, you don't. It's just another day for you, and you'll get your money either way."
Amidst his statements of slander and profanity, I felt like all I could do was listen, validate, and use "I wish we could…" statements. Having been on clinical year for only one month, I had a limited repertoire from my oncology and step-down unit experiences. For me, it had only been a few minutes into my shift, but for this gentleman who had been waiting with a wounded hand, it had been hours. Telling Mr. A that as a medical student I was not being paid—or more accurately I was paying to be there—felt like an inappropriate response as it would not have changed the outcome of delays in care that he experienced. I chose to focus on Mr. A by talking about his hand, but he refused to show it to me and instead continued to vent his dissatisfaction with the healthcare system.
I alerted Dr. Stillman who soon took over—he continued with heartfelt apologies and attentive acknowledgements of the patient's frustrations, and finally asked the patient how we could make it up to him and offered to care for his wound. After a few minutes, Mr. A stormed off. We went to look for him but couldn't find him.
I was reassured by Dr. Stillman that Mr. A would likely be back. He suggested the patient still needed to feel in control, but we had gotten through to him by being receptive to his needs. He shared his strategy for managing conflict—Three A's: Apologize, Acknowledge, and make Amends—and his hotel analogy helped paint a clear picture of the strategy. When a hotel guest complains about dirty sheets, the hotel manager will apologize, acknowledge the mistake of dirty sheets, and make amends by offering the guest a free night or a complementary meal. The guest might still be upset in the moment, but after calming down, they usually realize that the hotel is customer centric, is on their side about the mistake, and wants to make it up to them.
About an hour later, Mr. A returned to the emergency department. He apologized, and his calm demeanor starkly contrasted his earlier presentation. We also apologized again for the past, acknowledged the initial difficulty with the hospital system, validated his frustrations, and expressed how glad we are that he returned, so we could ensure he received care.
He confided in us about his mother's hospitalization, financial hardships, and worries of his wound impacting his employment. After examining his hand, we ordered an x-ray, cleaned, and wrapped it. Mr. A continually expressed words of appreciation throughout his visit, and he left the emergency department reassured about the state of his wound, with instructions for cleaning and pain management, and details about infection and follow-up.
For most patients, it's encouraging to have a clinician who shows empathy, takes time, validates their worries, and respects what they have been through so far. By being gentle, respectful, and reverent, we preserved his dignity as a patient and restored his broken trust in us as caregivers. This lesson in humility has already shaped my response to other patient interactions and will remain with me for the rest of my career.
---
Paul M. Lewis is a third-year medical student at Columbia University Vagelos College of Physicians and Surgeons (VP&S). He holds a Bachelor of Arts degree from Harvard College where he concentrated in Neurobiology with a secondary in Global Health and Health Policy. Passionate about education, mentoring, and public health, Paul created the International Young Researchers' Conference (IYRC), which hosts an annual Medicine and Research Summer Program at Columbia VP&S to teach youth from around the world about foundations of clinical medicine. Outside of medicine and mentoring, he enjoys immersing himself in books, novels, and stories.

The American Medical Student Association and the ABIM Foundation partnered to launch the Building Trust Essay Contest. Medical students were asked to reflect on a time where they built, lost, or restored trust in a health care setting.
When I was a caregiver at an assisted living facility, there was a resident, Imogene, who would bellow at every worker, "I can't hear, I can't see, I can't speak." As I helped Imogene in her room, I would stop by her bed, and ask if there was anything I could do for her and her response was always "No!" After a couple of weeks of the same routine, she finally stopped yelling at me, but remained wary.
One day I asked about the teddy bear she clutched. She told me that she missed her son, who gave her the bear. I took the opportunity to ask her more questions, since she was finally willing to talk to me. Imogene told me that she used to live in Austria, and that her son took her to operas. It didn't take much time or effort on my part – but the genuine interest I showed Imogene, changed our relationship.
Every time I entered the room, Imogene's face would brighten, she would smile, and speak to me about her life in Austria – I believe she finally trusted me more, which let me provide better care for her.
Before starting medical school – during my time as a caregiver – I valued listening to patients' stories because I knew it established mutual trust. I suppose I thought that practicing medicine would be like my time as a caregiver. But, it hasn't taken me long to see that doctors do not always provide empathetic care that prioritizes patients. Patients want to trust their doctors and know their doctors are formulating plans that best adhere to their wishes. Understanding a person's background can help doctors treat patients in a way that is better for that individual. Even if people have the same disease, their illnesses manifest differently, and therefore, each patient should be treated as a unique case.
Some may argue that complex emotional conversations with patients are not worth a doctor's time and that social workers or nurses could spend time dealing with patients and their suffering. However, I believe doctors have the responsibility to take the time to have difficult conversations with their patients.
A doctor's words and actions hold significance to patients. Patients tend to cling to every meeting with the doctor and analyze all aspects of their interactions. They assign more power and authority to what doctors say, over others – because doctors are the experts.i Therefore, doctors need to be willing to bring up difficult conversations with patients rather than relying on others on the medical team, because the patients trust them.
As a first-year medical student, I had the opportunity to participate in an "Early Hospital Experience." I was caught off guard by some of the realities of medicine that I witnessed: we spent most of our time discussing patients rather than spending time with them since the attending preferred to keep rounds to thirty minutes. I now realize how easily doctors can become detached from patients and jaded; that what I've been learning in my longitudinal humanities curriculum might be lost once I start clinical practice.
I can't understand how medical students (who typically enter the field full of empathy) lose this part of themselves throughout training. I wonder how we can genuinely connect with patients to establish trust, despite the health care system prioritizing efficiency and productivity. This is where I believe the medical humanities has the capability to help future doctors provide better patient care – because it underscores that medicine is inherently interpersonal.1
My experiences and my introduction to medical humanities have made me passionate about integrating these concepts into patient interactions. I founded my school's medical humanities club to reiterate that we should provide holistic patient care, take time to reflect, and address the detachment I witnessed.
The club creates a space outside of the curriculum for students to engage and discuss these concepts without the pressure of grades. Sometimes reflection, like remembering what initially drew you to medicine, can reinvigorate doctors to engage their patients in authentic conversations about the realities of illness and suffering.
My hope is that by creating this space to have these conversations, my peers and I will become the kinds of doctors I hoped to encounter during my Early Hospital Experience that will take the time to connect with patients.
---
Clarice Douille is a second-year medical student at the Creighton University Health Sciences Campus in Phoenix, Arizona. Douille earned her BS in Biological Sciences from the University of California, Santa Barbara. She is interested in implementing the medical humanities into her future clinical practice. In her spare time, Douille enjoys the challenges of sudoku puzzles and is an avid rower.
References:
Piemonte N. Afflicted: How Vulnerability Can Heal Medical Education and Practice. MIT Press; 2018.
Ensuring public trust in medicine within our communities
The early stages of the COVID-19 pandemic were frightening to all, as the disease was unknown in its nature and impact. Each day new information was being shared across the world based on data that were arriving in bits and pieces in the news and in the scientific literature. It was challenging to fully appreciate the dynamic nature of the information as well as the ever-changing landscape of scientific discourse. As the pandemic progressed it became clear that some physicians were using their authoritative power and general respect within public spheres to communicate information that ultimately could result in harm to the public. Physicians began to cross professional lines by promoting and selling unproven COVID-19 therapies for personal profit. Certification organizations and state licensing boards began to take notice, and it was at this point that my story begins with the American Board of Emergency Medicine (ABEM).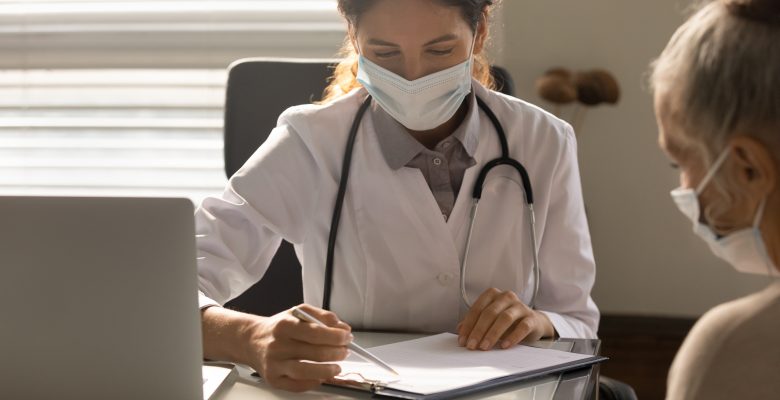 The ABEM board had already created a professionalism statement (April 2021) in response to the American Board of Medical Specialties' Vision Commission recommendations, including the statement that "physicians should refrain from conduct that the Board determines, in its sole judgement, to be sufficiently egregious that it is inconsistent with ethical behavior by a physician." This would include dissemination of blatantly false information that may lead to undue harm to patients. We realized that some physicians might not fully understand that misinformation might be regarded as unprofessional under ABEM's standards.
At the same time, we were made aware of some outrageous claims by physicians that the COVID-19 mRNA vaccine altered a person's DNA. Soon physicians and members of the public contacted ABEM to complain about physicians who claimed to be ABEM-certified who were publicly sharing misinformation. ABEM had never received so many complaints from physicians about other physicians. ABEM-certified physicians did not want misinformation-spreading emergency physicians to undermine the quality of the certification standard.
For full transparency, we needed to communicate the Board's intention to review these complaints and to potentially take certification actions on those issues that were deemed to break the Code of Professionalism. It became clear that ABEM as a certifying body had a duty to act to ensure public trust and protect the value of certification by stating that "physicians who make public statements that are directly contrary to prevailing medical evidence can constitute unprofessional conduct, which may be subject to review by ABEM." It was also important that the Board addressed this independently of other licensing bodies, and that it established a process that allowed for due process for physicians reported to the board with such behavior.
There are a number of medical issues for which physicians will have legitimate differences of opinion. The allowance of open discourse in these situations is recognized as critical to further scientific and medical progress, which in fact will ultimately be adjudicated through well-founded principles of investigative research. It became clear, that we, as physicians, must evaluate ourselves and our own professional behavior, and to act to protect our respect for human life, and to ensure public trust in medicine within our communities. It is for these reasons that, as leaders within the house of medicine, we acted to uphold our commitment to the public and to not wait for others to respond.
---
Dr. Gausche-Hill is the Medical Director for Los Angeles County Emergency Medical Services (EMS) Agency, Professor of Clinical Emergency Medicine and Pediatrics at the David Geffen School of Medicine at UCLA and serves as Clinical Faculty at Harbor-UCLA Medical Center in Torrance, CA. She is nationally and internationally known for her work as an EMS researcher and educator, and for her leadership in the field of EMS and pediatric emergency medicine. She is best known for her study of pre-hospital airway management for children published in JAMA 2000 and her work on the National Pediatric Readiness Project published in JAMA- Pediatrics in 2015. She has won numerous national awards for her leadership in emergency medicine, pediatric emergency medicine and EMS. Dr. Gausche-Hill currently serves as a senior editor for the textbook, Rosen's Emergency Medicine: Concepts and Clinical Practice, and is the Immediate Past President of the American Board of Emergency Medicine Board of Director.
Optimistic in the face of impotence
If you're male and in your 40's, as I am, you've likely received many advertisements from "men's health" clinics promising to restore musculature, virility and happiness with a simple testosterone treatment. As a health care professional reading this, you might roll your eyes in bemusement, but these types of prescribing behaviors are widespread and troubling. And sometimes these types of practices are supported by well-intentioned but under-informed clinicians who have not stayed current with best practices, are compelled by the simplicity of the message that "if it's low just give it back," and have come to believe in the "anti-aging" value of androgen replacement in patients with symptoms that could be consistent with hypogonadism.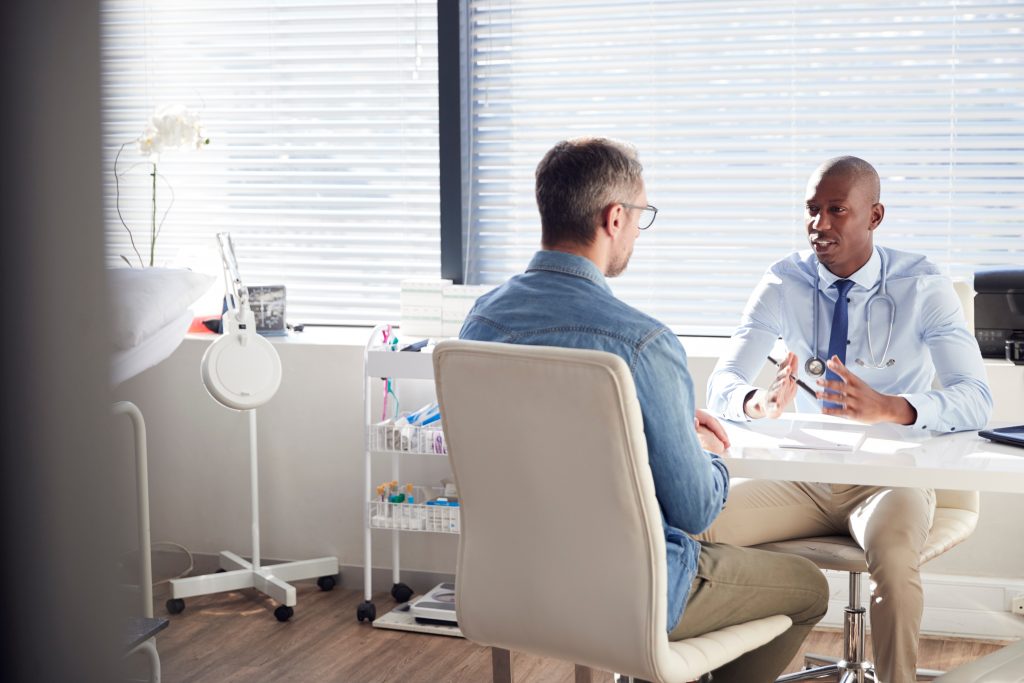 More troubling, a variety of organizations and groups have been created to reinforce and work to justify these practices – often motivated by commercial opportunities and self-interest. And some of them use "education" to advance their interests. You may think our colleagues should know better than to fall victim to false advertising and specious claims, but that's not always the case. Unfortunately, it often falls to endocrinologists like me to help these patients work to restore gonadal endogenous function and fertility, though sometimes the effects of exogenous testosterone on pituitary and testicular function are unfortunately permanent.
As President and CEO of the Accreditation Council for Continuing Medical Education (ACCME) I am enacting long-term solutions. While most of the so-called education that would support such practices above occur outside of accredited continuing medical education (CME), ACCME works hard to keep it that way, and ensures that physicians can trust what they learn in CME. ACCME has established standards for accredited continuing education for physicians that is both scientifically valid and free from commercial bias, has a content validity committee of journal editors, conducts inquiries and holds organizations accountable for scientific validity and integrity in their activities. Educators whose programs meet the criteria, and the physicians who learn from them, contribute to improving the quality and safety of medical practice and health outcomes.
With this continuing work from all of us to separate accredited education from that which serves other purposes, I have hope that my practice will not be held captive to commercial interests exploiting vulnerable people and underinformed prescribers. Further, I want to ensure that the intellectual stimulation of accredited continuing education will help me sustain joy and meaning in my practice. And that, over time, our content validity efforts will ultimately promote the advancement of science, combat misinformation, and restore public trust in science and the practice of medicine.
---
Dr. McMahon is President and CEO of the Accreditation Council for Continuing Medical Education (ACCME®) and an Adjunct Professor of Medicine and Medical Education at Northwestern University. A medical educator, researcher, and endocrinologist, Dr. McMahon joined the ACCME in April 2015 from Harvard Medical School, where he served as Associate Dean for Continuing Education and Associate Professor of Medicine. He taught extensively at Harvard Medical School and at Brigham and Women's Hospital in Boston, served as Editor for Medical Education at the New England Journal of Medicine, and as Executive Editor for the NEJM Knowledge+ program. He served as an endocrinologist in practice in the division of Endocrinology, Diabetes and hypertension at the Brigham & Women's Hospital.
The puzzle of trust in emergency medicine
The expansive literature on health care trust seems to find consonance in a few key claims — trust is facilitated by familiarity, takes time to build, and benefits from an incremental approach. If these claims hold, we should not expect to find much (if any) trust circulating in emergency departments (EDs). These are places where strangers are let into patients' most vulnerable moments, often for one brief, high-stakes encounter. And yet, emergency medicine clinicians report that trust is central to their work.
We recently had a chance to engage with a group of emergency medicine clinicians at NYU Langone Health on this topic. We asked, "how much time do you spend thinking about trust?" The question was met with urgent nods and the response: "a lot."
The presentation closed with clinicians contributing their own "hacks" for building trust with patients. Doctors shared the ways they keep critically ill patients from refusing care, including saying things like "I am scared for you. I wouldn't keep you here if I wasn't." ED physicians also described more routine gestures. One sat level with the patient to meet their eyes. Another asked patients about what they do for work and whether they have kids — questions to ensure they felt seen as humans with lives outside of that hospital room. Clinicians reach for these go-to lines because, by their own account, they need them to do their jobs. This phenomenon is hardly unique to the NYU Langone ED. In a 2015 Annals of Emergency Medicine essay, Virgil Davis reflected on how patients must trust emergency physicians to perform lifesaving procedures. Describing a difficult patient encounter, he worried his mismatched socks discouraged their trust.
To the extent that any of these hacks work, they challenge the traditional trust literature. Researchers are therefore faced with a puzzle: how can we explain the presence of trust in a clinical setting where many of the most commonly-cited facilitators of trust are absent. The patient has no prior relationship with their physician, they share limited time together, and the whole encounter is rife with uncertainty. So how can trust take root?
The concept of "swift trust" may help bridge the gap. Debra Meyerson, Karl Weick, and Roderick Kramer coined the term in management literature to describe the trust behavior that emerges in temporary organizations like film sets. Film sets are not EDs, but the settings share similar obstacles to traditional trust formation, and they may share similar origins of swift trust. Meyerson, Weick and Kramer's conception of swift trust has a decidedly different basis than the kind of trust we typically think of in health care. Swift trust is based on contextual factors and inferences about the type of person a trustee is likely to be instead of the trustor's direct assessment of a clinician's competence, integrity or other characteristics. On a movie set, for instance, swift trust with the new sound engineer is facilitated by the tacit endorsement of the director who hired her and one's past positive experiences with other sound engineers.
It appears that no peer-reviewed papers make use of "swift trust" in an emergency medicine context. This gap in literature is worthy of attention, as swift trust may be a missing piece of the puzzle. Exploring what makes for swift trust in EDs can not only help to improve emergency medical care, but also enhance our understanding of what trust is and how to build it.
---
Lauren A Taylor, PhD, MDiv is an assistant professor at NYU Grossman School of Medicine, where she researches trust and a variety of other organizational ethics issues. She holds a doctorate from Harvard Business School and a master's from Harvard Divinity School.
Andrea Yarkony, MBE is a research associate at NYU Grossman School of Medicine and Teaching Fellow at Harvard Medical School Center for Bioethics. She holds a master's degree from Harvard Medical School.
Trust that we won't go back
As a patient with multiple chronic diseases, I have been so grateful for the ability to have telemedicine visits with my specialists. In many ways, these visits have been deeper and richer than in-person appointments. Both the doctor and I seem calmer, not having rushed to travel, and having every note, journal article, and past test result at our fingertips. Our entire time is spent engaging directly with each other.
Still, with all this attention, I ended up in the ER. I needed to be connected to yet one more specialist, but none was accessible on an emergency basis. We were able, though, to re-stabilize me and to set up a productive telemedicine visit where we outlined a very detailed and mutually satisfactory plan.
Thirty days later, a nurse called to schedule the follow up. "What state do you live in?" she asked. "Why are you asking?" I responded. "Because after June 25 the emergency waiver is expiring, and we can't conduct a telemedicine visit for a patient in another state," she said.
An in-person appointment was not available for several months – a non-starter for a medical regimen that we were calculating in days. I happen to live four miles away from the doctor's office and one mile from the state line, so we arranged for a telemedicine visit from a friend's house a mile down the road on the right side of the border.
What if I had lived 40, or 140, miles away? What if I wasn't confident and quick on my feet to propose a solution? Why would we undermine a successful, established, efficient doctor-patient partnership and put my health in jeopardy? Why would we increase the patient burden to receive care? Why would we make it harder for people for whom taking time off work means losing income or having to arrange child care (which is impossible to find nowadays)? Why do we wonder why patients don't trust the health care system that demonstrates that it can deliver high-quality, effective care and then chooses to withdraw it?
---
Donna Cryer, JD is founder, president and CEO of Global Liver Institute, a non-profit organization promoting liver health and high quality care for all liver patients, and a 26-year liver transplant recipient.
This essay was written in July 2021.
My 21-year old niece died in 2017. I visited her at one of the nation's premier medical centers, where she had received an emergency liver transplant soon after her diagnosis of Wilson's disease. Although her body accepted the new liver, her brain function never returned and her family withdrew support soon after my visit.
My niece was smart and beautiful. She was an only daughter with three brothers, so she was the light of both her parents' and her brothers' lives. She was a very active college senior who, over many months, had returned home on several occasions because of extreme fatigue and unexplained abdominal pain. She was noted to have mildly elevated liver tests, and her symptoms were variably attributed to anxiety, stress, depression, oral contraceptives, and non-alcoholic steatohepatitis linked to obesity. As her symptoms worsened, so did her liver tests. The diagnosis of Wilson's disease came too late because her clinicians reasoned that the disease did not occur in Black patients; they only tested for the condition after her liver failed.
Wilson's disease is a rare (1 in 30,000) autosomal recessive genetic disorder caused by loss of function of the ATP7B copper-binding protein. It may present through hepatic, neurologic or psychiatric problems. It has been diagnosed throughout the world, without clear patterns by race, ethnicity or region (except for founder effects in Sardinia and a region in Costa Rica).
The clinicians who commented that "We don't really think of Wilson's disease occurring in Black patients" are technically correct. It's a rare disorder that we don't necessarily think of in most patients and doesn't occur at proportionately higher rates in Black patients. But they were completely wrong in opting not to evaluate for the possibility of this disease, particularly given my niece's age, constellation of symptoms, and chronic, worsening liver tests. Their comments highlight the concept of "statistical discrimination," a less-discussed contributor to unequal and inequitable patterns of care that result from our racialized approach to medical decision-making.
The landmark Institute of Medicine report "Unequal Treatment" identified three types of discrimination that occur in the health care setting – affective bias, cognitive stereotyping and statistical discrimination. The basic idea of statistical discrimination in health care is that uncertainty about the patient's severity of illness can induce clinicians to behave differently with otherwise identical presentations for patients with different racial backgrounds. If the underlying prevalence of the illness is associated with race, the doctor might take race into account in deciding about the diagnosis and treatment of a particular patient. In statistical discrimination, physicians apply correct information about a population to reduce their clinical uncertainty about an individual patient. Statistical discrimination may be appropriate if based on reliable data on group differences in the absence of data about the individual, but ignoring information about the individual results in inequities ultimately rooted in the patient's identity and perpetuated by our racialized shortcuts in medical decision-making.
Many of us have drawn attention to diseases and outcomes that pattern by race and ethnicity, important work because these patterns often mirror inequities in the social and structural determinants of health that contribute to these diseases and must be addressed if disparities are to be eliminated. But as we teach and as we practice, that focus on patterning of disease risks over-emphasizing group effects, a practice that is often reinforced by our own racial biases, and ultimately interferes with good clinical decision-making for the individual patient.
Could an earlier diagnosis have averted the devastating outcome for my niece? It's hard to know, but it is certainly tempting to speculate since it was neurologic decline that led to withdrawal of support – neurologic decline that was thought to be the result of accumulated exposure as the disease progressed and her liver failed. Wilson's disease is treatable with medications or liver transplantation, the latter of which my niece was fortunate to receive, albeit too late in the disease course.
My niece loved math and economics and was planning on pursuing a degree in public health once she graduated. She wanted to combine her interest in numbers with her desire to help people. I search to find a lesson in her death that can also help others in medical decision-making overcome our historical and contemporary racial biases.
Whether looking for horses or hunting for zebras, as physicians we must always guard against blinders that lead us to look only in particular places for the zebras. And, as physicians who care for minoritized patients and who observe and comment on how diseases and outcomes pattern by race and ethnicity, reminding ourselves about how patterns themselves can reinforce our own biases, and ultimately affect good clinical decision-making, is critical so that we can provide all patients with the care they deserve.
---
Kirsten Bibbins-Domingo, PhD, MD, MAS is the Professor and Chair of the Department of Epidemiology and Biostatistics, and the Lee Goldman, MD Endowed Chair and Professor of Medicine at the University of California, San Francisco. Dr. Bibbins-Domingo is a general internist and cardiovascular epidemiologist whose scholarship includes observational epidemiology, pragmatic trials, and simulation modeling to examine clinical and public health approaches to prevention in the US and globally.
Who gets to ask the questions and who has to answer?
Two weeks before the pandemic shut down New York City, I was in a windowless basement endoscopy center on the east side of Manhattan. It was 12:30 in the afternoon, and I hadn't eaten or had a drink of water since the night before. I was uncaffeinated, missing a day of work, and wondering if this diagnostic procedure was worth the roughly $1100 it seemed likely to cost me out of pocket, roughly one-third of the median amount that Americans have in their savings accounts.
The administrator was friendly and efficient, and as she was running my credit card, she asked, "Will your wife be picking you up after the procedure?"
Was it worth the trouble to explain that no, in fact, my husband would be picking me up? Did I really need to come out to someone who I did not know and would probably never see again? I let it go, and figured she'd have the pleasant surprise of meeting him after the procedure.
---
Half an hour later, as I was getting situated in the pre-op area, a nurse was running through a series of questions:
"When was the last time you ate anything?" she asked.
"Last night at around ten o'clock," I told her.
"When was the last time you drank anything, including water?" she asked.
"Probably around midnight," I responded.
"Have you been pushed, shoved, slapped, hit, kicked, choked or otherwise physically hurt by your partner or by someone in your home?" she asked.
I knew why she was asking. I had only recently finished research on screening for social needs in pediatric primary care. Thankfully, the answer was no and that's what I told her. That screening may be worthwhile if it picks up just one person who needs help. But I wondered how many people would feel comfortable telling a pre-op nurse in an endoscopy center about domestic violence – especially after having to decide whether or not it was worth coming out.
---
The anesthesiologist opened the curtain around the bed, and asked if I had any questions for her before she got started.
"Just one question for you," I asked. "Are you in-network?"
She was flustered. I knew she would be. Maybe I was even kibitzing a little. But asking doctors about prices has become a bit of a habit for me.
"Um, I'm really not sure…" She was stalling.
Luckily for us both, the gastroenterologist who would be doing the procedure happened to walk by at that moment. "I'm in your network," she said, "and all the anesthesiologists here bill through me, so she's in network." It took the anesthesiologist three tries to get the line into the back of my hand.
---
As I woke up from the procedure – groggy, hungry and very thirsty – the gastroenterologist launched into a long explanation of what she had found. Mostly nothing, a little something, and maybe it could be this but it's probably that.
Despite being only half awake, I pressed her to try to understand what she meant. I know from my own research that listening is the top priority when people with Medicaid are asked how doctors can earn their trust – and I bet it's a top priority for people with employer-sponsored insurance like myself. Clearly in a rush, she said "I have another procedure – call the office and make an appointment."
My husband picked me up, and brought a bagel. My Flexible Spending Account thankfully covered the bill. And I found a new gastroenterologist.
---
David Schleifer is Vice President and Director of Research at Public Agenda. He manages and executes Public Agenda's research, including projects in health care, K-12 education, higher education and civic participation. Along with the rest of the research team at Public Agenda, David's work elevates the views and voices of members of the public and other stakeholders through focus groups, surveys, in-depth interviewing and media analysis.