Category:
Uncategorized
The puzzle of trust in emergency medicine
The expansive literature on health care trust seems to find consonance in a few key claims — trust is facilitated by familiarity, takes time to build, and benefits from an incremental approach. If these claims hold, we should not expect to find much (if any) trust circulating in emergency departments (EDs). These are places where strangers are let into patients' most vulnerable moments, often for one brief, high-stakes encounter. And yet, emergency medicine clinicians report that trust is central to their work.
We recently had a chance to engage with a group of emergency medicine clinicians at NYU Langone Health on this topic. We asked, "how much time do you spend thinking about trust?" The question was met with urgent nods and the response: "a lot."
The presentation closed with clinicians contributing their own "hacks" for building trust with patients. Doctors shared the ways they keep critically ill patients from refusing care, including saying things like "I am scared for you. I wouldn't keep you here if I wasn't." ED physicians also described more routine gestures. One sat level with the patient to meet their eyes. Another asked patients about what they do for work and whether they have kids — questions to ensure they felt seen as humans with lives outside of that hospital room. Clinicians reach for these go-to lines because, by their own account, they need them to do their jobs. This phenomenon is hardly unique to the NYU Langone ED. In a 2015 Annals of Emergency Medicine essay, Virgil Davis reflected on how patients must trust emergency physicians to perform lifesaving procedures. Describing a difficult patient encounter, he worried his mismatched socks discouraged their trust.
To the extent that any of these hacks work, they challenge the traditional trust literature. Researchers are therefore faced with a puzzle: how can we explain the presence of trust in a clinical setting where many of the most commonly-cited facilitators of trust are absent. The patient has no prior relationship with their physician, they share limited time together, and the whole encounter is rife with uncertainty. So how can trust take root?
The concept of "swift trust" may help bridge the gap. Debra Meyerson, Karl Weick, and Roderick Kramer coined the term in management literature to describe the trust behavior that emerges in temporary organizations like film sets. Film sets are not EDs, but the settings share similar obstacles to traditional trust formation, and they may share similar origins of swift trust. Meyerson, Weick and Kramer's conception of swift trust has a decidedly different basis than the kind of trust we typically think of in health care. Swift trust is based on contextual factors and inferences about the type of person a trustee is likely to be instead of the trustor's direct assessment of a clinician's competence, integrity or other characteristics. On a movie set, for instance, swift trust with the new sound engineer is facilitated by the tacit endorsement of the director who hired her and one's past positive experiences with other sound engineers.
It appears that no peer-reviewed papers make use of "swift trust" in an emergency medicine context. This gap in literature is worthy of attention, as swift trust may be a missing piece of the puzzle. Exploring what makes for swift trust in EDs can not only help to improve emergency medical care, but also enhance our understanding of what trust is and how to build it.
---
Lauren A Taylor, PhD, MDiv is an assistant professor at NYU Grossman School of Medicine, where she researches trust and a variety of other organizational ethics issues. She holds a doctorate from Harvard Business School and a master's from Harvard Divinity School.
Andrea Yarkony, MBE is a research associate at NYU Grossman School of Medicine and Teaching Fellow at Harvard Medical School Center for Bioethics. She holds a master's degree from Harvard Medical School.
Achieving quality and safety in health care starts with trust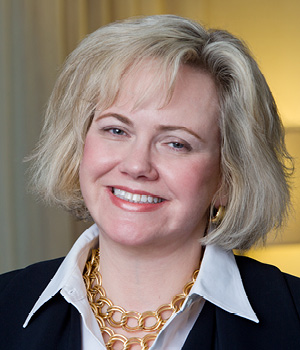 For over 20 years, The Leapfrog Group has analyzed health care data on quality and safety so people can make better health care decisions for themselves and their families. But quality and safety cannot be assured without first building trust.
Leah Binder, President and CEO of The Leapfrog Group, and Richard J. Baron, MD, MACP, president and CEO of the American Board of Internal Medicine and ABIM Foundation, discussed how loss of trust can put patient safety in jeopardy, why transparency – both when things go right and wrong – is critical to building trust, and how lessons learned from the Building Trust initiative can lead to measurable improvements in quality.
Previous Webinars:
Building Trust Essay Contest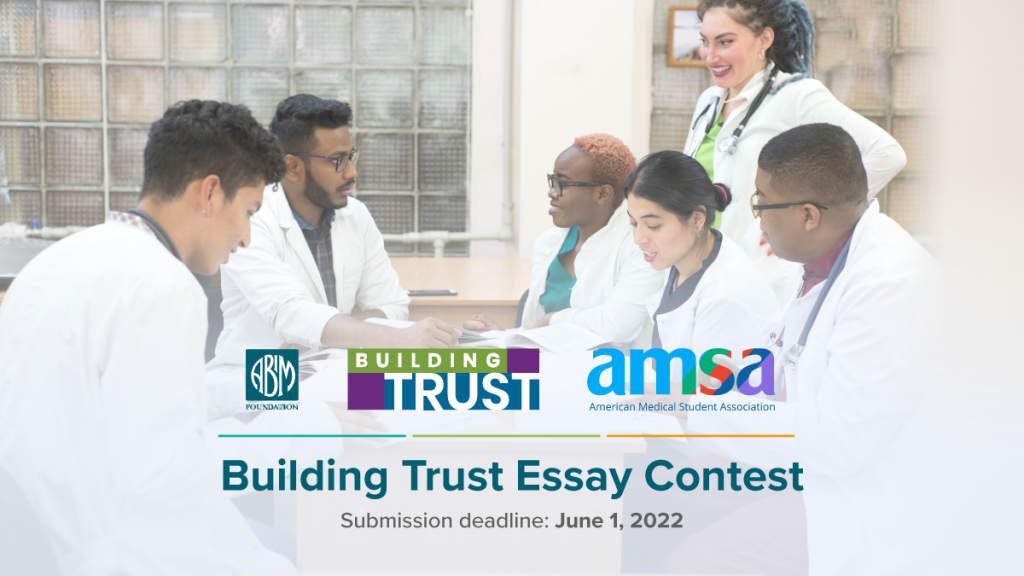 Sponsored by the American Medical Student Association & ABIM Foundation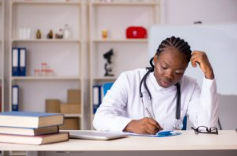 Medical students have lot to say about building trust with their schools, faculty, peers, patients, and communities. How can we discover what activities or projects medical students are engaged in that build trust?
The Building Trust Essay Contest asks medical students to engage in a reflective writing exercise that illustrates an experience where they built, lost, or restored trust in a health care setting. Submissions must address the topic of trust and may touch upon students' personal experiences of leadership, mentorship, health equity, faculty relationships, etc.
Submission requirements
The Building Trust Essay Contest is open to medical students at accredited schools of medicine in the United States. Submissions must be an original, unpublished essay of 750 words or less. Essays must be written in English and only one submission per student will be accepted.
Publication
Select essays will be published in the Sept/Oct edition of The New Physician, and published on the AMSA website, social media, and in a monthly newsletter(s). Essays will also be published on the ABIM Foundation's website, promoted on social media, and in newsletter(s).
Selection criteria
An independent panel of judges, to include a mix of medical students and faculty, will review and select five winning essays. Up to 10 honorable mentions will also be awarded. Essays will be judged on the following equally weighted criteria:
Content and connection to the topic of trust
Quality of writing and clarity of thought
Novelty of the message
Opportunity for others to learn
Submit your original, unpublished essay here by June 1, 2022.
Questions, please contact jmcclennen@abim.org
Learn about the American Medical Student Association at amsa.org
Building Institutional Trust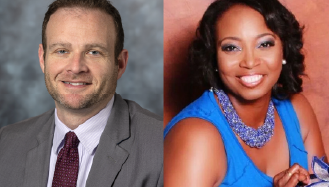 During our April Learning Network webinar, we explored how institutions can build trust with patients and families.
Alan Dubovsky, Vice President and Chief Patient Experience Officer at Cedars-Sinai, spoke about the organization's Experience Collaborative, and Candace Henley, Founder of the Blue Hat Foundation, shared her experiences acting as a patient and family advisor.
Previous Webinars
Building Trust at UChicago Medicine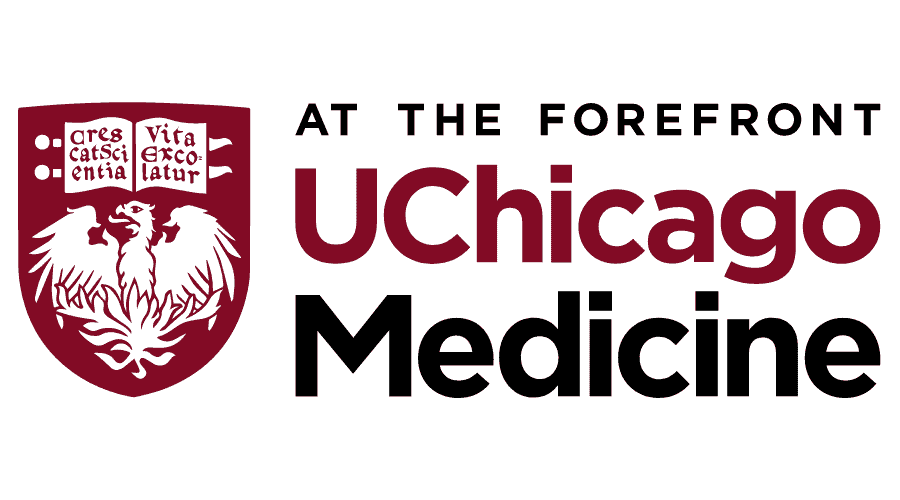 In October 2021, UChicago Medicine's Center for Healthcare Delivery Science and Innovation (HDSI) conducted a Choosing Wisely & Trust in Practice Challenge. The Challenge was a unique opportunity for UChicago Medicine faculty, staff and trainees to propose health system improvements to generate better health outcomes and promote trust in health care.
Health system priorities for the Challenge included:
Patient Care in the New Normal
Advance Care Planning
Patient Care Coordination
Patient Education
Optimizing Telemedicine
These themes allowed staff and trainees to submit operational challenges or issues along with promising solutions for implementation at the medical center.
2021 Choosing Wisely & Trust in Practice Challenge winners:
Streamlining Health Care Power of Attorney – This project will create a streamlined process to integrate health care Power of Attorney (HC-POA) document completion into the workflow of an ambulatory appointment. If a patient states that they have not completed HC-POA paperwork on their intake form, documents will be provided along with the steps needed to complete it.
Implementing the Pause – This project aims to promote The Pause at UChicago Medicine – a shared silence that is practiced after the death of a patients. The Pause is an act of respect, recognizing a life that has ended.
Improving direct admissions coordination – This project will standardize and optimize the direct admissions process to improve communication care plans among team members in order to improve patient safety, increase the patient and clinician experience, and ensure the appropriate utilization of resources.
Challenge results:
Challenge winners received support by UChicago Medicine and HDSI faculty to put their ideas into practice and test their innovative approaches to improving the delivery and building trust in health care.
Both the power of attorney project and direct admissions coordination have been implemented and launched in UChicago Medicine's electronic medical records system. A pre-survey to assess clinicians experience with the projects has also been disseminated, and a post survey is planned for later in 2022.
In order to collect information to implement The Pause, Institutional Review Board exemption was needed. This permission was recently secured and The Pause has recently begun system-wide. A pilot "telephone Pause" was tested (without data collection) for use when COVID-19 safety precautions limit visitors. One family of a departed patient wrote a letter saying how appreciative they were that the staff took The Pause and how much it meant to them.
This Challenge built trust at UChicago Medicine in two ways: (1) Each of the innovations build trust in its own work. Additionally, holding the Challenge and prioritizing trust work demonstrated the importance of trust in the organization's culture. As Micah Procheska, MD, Assistance Professor of Medicine at UChicago Medicine explained, "Before our Challenge and after our Challenge, we're probably not going to move the needle very much because this [trust building] takes a long time. But working on little things builds up. It's creating that culture, and so I think, helps participants realize what we can do is in the sphere that we have. We're operating in our sphere of influence and the bigger spheres, will be slowly impacted by continually improving the smaller spheres of influence."
Building trusting relationships by using the right language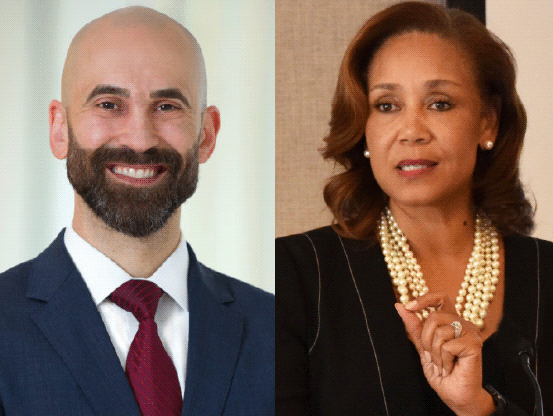 Philip Alberti, PhD, Founding Director of the Association of American Medical Colleges (AAMC) Center for Health Justice, and Pamela Browner White, Chief Diversity, Equity and Inclusion Officer and Senior Vice President of Communications at ABIM and the ABIM Foundation, discussed the AAMC's new Center for Health Justice, which was created in 2021 to address health inequities and improve community health across the US.
Philip also offers insight into the newly developed health equity communication guide, which was published jointly by the AAMC Center for Health Justice and the American Medical Association to support clinicians' conversations with patients. The comprehensive guide promotes a deeper understanding of equity-focused, first-person language and why it matters. Philip and Pamela discussed why this language is so important in building trusting relationships and its impact in delivering equitable care for all.
Clips
Learning Network Webinar – Micah Prochaska
February 15, 2022 | 4PM ET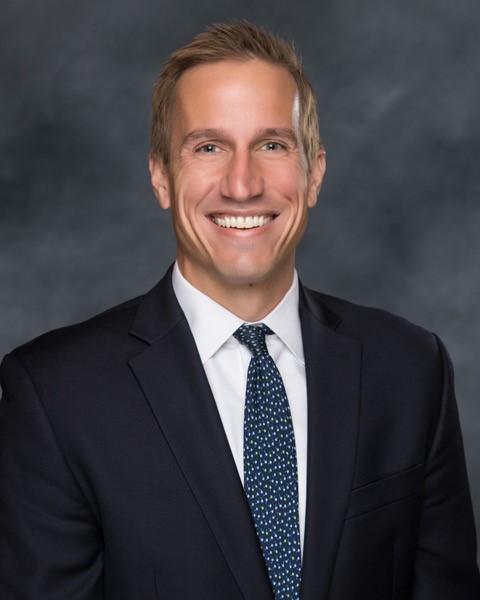 Dr. Prochaska is an Assistant Professor of Medicine at the University of Chicago. He is a clinical investigator and hospitalist clinician, and is supported by grants from the National Heart, Lung, and Blood Institute (NHLBI) to study how red blood cell transfusion for hospitalized patients with anemia affects their fatigue, activity, and fatigability levels after they have been discharged from the hospital. Dr. Prochaska is also the Associate Director and Co-Investigator of the University of Chicago Hospitalist Project research infrastructure, and involved in the integration of the Chicago Area Patient Centered Outcomes Research Network (CAPriCORN) into clinical research at the University of Chicago. He is Co-Investigator of the University of Chicago Translational Medicine Program (CTMP), and the Cultivating Health & Aging Researchers by Integrating Science, Medicine, & Aging (CHARISMA) Program, both of which train undergraduate students in clinical and translational research. Dr. Prochaska is an Assistant Director of the MacLean center for Clinical and Medical Ethics and a Healthcare Delivery Science and Innovation Scholar, both at the University of Chicago.
Previous Webinars