Category:
Videos
Generating verified content to dispel misinformation
Created to fill a gap for Spanish-speaking communities during the COVID-19 pandemic, Factchequeado is slowing the spread of Spanish-language medical mis- and disinformation in the U.S. by generating original, factual content that responds to false claims circulating in Spanish-speaking communities.
This conversation examines Hispanic Americans' historical mistrust in the health care system and the effectiveness of fact checking, how Factchequeado is forming alliances with local and national media to reach the "hard-to-reach," and how the initiative is harnessing the power of social media to find and correct misinformation.
---
Clara Jiménez Cruz is the co-founder of Factchequeado and CEO of Maldita.es, a Spanish foundation and nonprofit news organization created to fight disinformation and lies in public discourse through fact-checking and data journalism. After a decade-long career as a TV journalist, Clara, who works regularly with national media organizations in Spain, was appointed to the High Level Group against Disinformation by the European Commission and is a current member of the International Fact-Checking Network Advisory Board. Among other recognitions, she has been awarded a 2019 Ashoka Fellowship and was named Spanish Young Journalist of the Year in 2020.
Laura Zommer is the co-founder of Factchequeado and general director of Chequeado, the first fact-checking organization in Argentina, Latin America, and the Global South. She is also the creator of LatamChequea, the largest regional fact-checking network, which brings together more than 30 media organizations across 15 countries to fight disinformation and lies in public discourse. She is a Knight ICJF Fellow, a board member for SembraMedia and La Silla Vacía (Colombia) and also a member of the advisory board for the International Fact-Checking Network (IFCN) and Género & Numero in Brazil. For her work as a journalist, she has received more than half a dozen awards, including the Gabriel García Márquez Award in the "Innovation" category from the Fundación Nuevo Periodismo Iberoamericana (FNPI).
Countering medical misinformation through social media
While medical mis- and disinformation about numerous health topics have long run rampant online, the dissemination of misleading information during the COVID-19 pandemic was unprecedented, leading to vaccine avoidance, mask refusal, and the use of unfounded medications.

This conversation explores how medical misinformation is impacting the physician community and making it harder for clinicians to build trust with their patients and colleagues. The speakers offer ways for clinicians to have conversations about misinformation in the exam room and online, as well as provide resources and suggestions for clinicians that want to play an active role in mitigating misinformation on social media.
---
Hussain Lalani, MD, MPH, is a board-certified internist and fellow at Brigham and Women's Hospital and Harvard Medical School. His research focuses on understanding the challenges and inequities patients face in accessing affordable prescription drugs and evaluating the impact of health policies and interventions. Hussain is a first-generation Muslim-American from Dallas, TX, who trained in medicine at Duke University School of Medicine and public health at the Johns Hopkins Bloomberg School of Public Health. He completed his residency in Internal Medicine at UT Southwestern Medical Center and Parkland Hospital. His research has been published broadly, including in the Annals of Internal Medicine and JAMA Internal Medicine, and he is a frequent opinion contributor on health policy, public health, and health misinformation. He serves on the National Steering Committee of Doctors for America's Drug Affordability Action Team, and is the Co-Founder of #ThisIsOurShot and VacunateYa, national grassroots organizations that combat misinformation and elevate the voices of trusted medical professionals on social media.
David Scales, MPhil, MD, PhD, is an internal medicine hospitalist and medical sociologist at Weill Cornell Medicine and Chief Medical Officer at Critica, an NGO focused on building scientific literacy. His dissertation examined how the World Health Organization seeks to control the spread of diseases across international borders. His post-doc was at HealthMap.org at Harvard Medical School in spatial epidemiology, using non-traditional sources for epidemic disease detection. He completed a primary care Internal Medicine residency at Cambridge Health Alliance. His research focuses on medical communication in clinical and online settings with his current research focus on understanding how to address misinformation within communities as well as how structural factors affect our information environments to allow misinformation to propagate and misconceptions to persist. Dr. Scales' work leverages qualitative and quantitative methods to the problem of misinformation, training "infodemiologists" to build COVID-19 vaccine confidence in online communities with community-oriented motivational interviewing. He has also written about applying models of epidemic disease surveillance and response as a guide to the problem of misinformation.
Counteracting medical misinformation
The COVID-19 pandemic has generated an unprecedented spread of medical misinformation, exacerbated by the overwhelming amount of information accessible on social media which can make it difficult for the public to discern what's trustworthy and what's not. Vineet Arora, MD, MPP, dean for medical education at The University of Chicago Pritzker School of Medicine, has seen first-hand the dangers that medical misinformation can cause – including foregoing life-saving tests and treatments – and is preparing future clinicians to build trusting relationships with patients in order to help dispel misinformation.
Dr. Arora, along with two UChicago medical students – Naomi Tesema and Maeson Zietowski – shared their personal experiences with medical misinformation and discuss the ways that a newly-created science communications course (funded by AAMC through a CDC grant) is teaching enrollees how to harness the power of storytelling to decrease the spread of misinformation.
Building trust through community partnerships
Over the past few years, UC Davis Health has created new community partnerships to build trust through reducing disparities across its care settings, improving health outcomes for its patients, and increasing access for community members to much-needed social services.
Reshma Gupta, MD, and Hendry Ton, MD, shared how UC Davis Health engages with local stakeholders, addresses historical distrust between the health system and its patients, and creates best practices for staff to build a better care model.
Intentionally building trust through system changes
In spring 2020, The Johns Hopkins Hospital's medical intensive care unit (MICU) and Chaplain Elizabeth Tracey quickly realized that her colleagues were having a difficult time connecting with patients, and patients with their care providers, and devised a way for MICU clinicians to learn more about their patients in order to better treat them – through short audio interviews with family members. This Is My Story (TIMS) has since expanded beyond its COVID-19 origins and is being replicated at hospital systems across the country.
Chaplain Elizabeth Tracey, director of Johns Hopkins Health NewsFeed, and Richard J. Baron, MD, MACP, president and CEO of the American Board of Internal Medicine and ABIM Foundation, discussed how the two-minute connection provided by TIMS is building trust by giving care teams a humanizing window into the lives of patients who often can't speak for themselves.
Additional Resources:
Addressing the loss of trust in safety culture
On March 25, 2022, former Vanderbilt University Medical Center nurse RaDonda Vaught was found guilty of criminal negligent homicide and abuse of an impaired adult for her role in the death of 75-year-old patient Charlene Murphey. The trial – a rare example of a health professional facing prison for a medical error that happened as a result of many contributing systems factors – was closely watched by clinicians, hospital staff, and patient safety advocates.
Patients, families, and the public must be able to trust that organizations providing care, and the oversight organizations that protect the public, are doing their jobs and can be held accountable. In addition, those who provide care must be able to feel safe to speak up and report mistakes (as is their professional ethical responsibility) to guide improvements that reduce harm.
Members of the Institute for Healthcare Improvement Lucian Leape Institute, Julianne M. Morath, BSN, MS, CPPS, an advisor and leadership coach in quality and patient safety; Susan Sheridan, MIM, MBA, DHL, a founding member of Patients for Patient Safety; and Susan Edgman-Levitan, PA, Executive Director of the John D. Stoeckle Center for Primary Care Innovation at Massachusetts General Hospital, spoke about this loss of trust from various perspectives.
Building trust after causing harm
From 1935 until 1973, the Milbank Memorial Fund paid for services associated with the burials of men who died in the course of the United States Public Health Service Syphilis Study at Tuskegee and Macon County Alabama. The funds included burial stipends that were used to incentivize their families to consent to autopsies.
The Fund has formally apologized to members of the Voices for Our Fathers Legacy Foundation (VFOFLF) and provided a financial gift. The Fund has also formed a partnership with VFOFLF and made organizational, programmatic, and communications commitments to racial equity.
Christopher F. Koller, President of the Milbank Memorial Fund, Lillie Tyson Head, President of VFOFLF, and Pamela Browner White, Chief Diversity, Equity and Inclusion Officer and Senior Vice President of Communications at the American Board of Internal Medicine and the ABIM Foundation, spoke about the importance of building trust by acknowledging past harm, committing to do better, and partnering for the long term to improve trust in the health system.
Building trust with the LGBTQ+ community
Kyle Christiason, MD, the Medical Director for Unity Point Accountable Care, joined us to discuss the development of the Prairie Parkway LGBTQ clinic and share what he has learned about providing patient-centered care to the LGBTQ+ community he serves.
Achieving quality and safety in health care starts with trust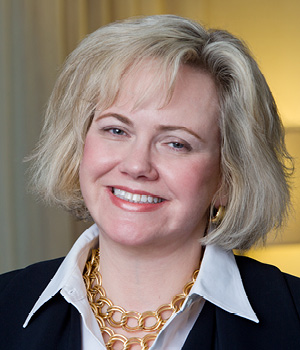 For over 20 years, The Leapfrog Group has analyzed health care data on quality and safety so people can make better health care decisions for themselves and their families. But quality and safety cannot be assured without first building trust.
Leah Binder, President and CEO of The Leapfrog Group, and Richard J. Baron, MD, MACP, president and CEO of the American Board of Internal Medicine and ABIM Foundation, discussed how loss of trust can put patient safety in jeopardy, why transparency – both when things go right and wrong – is critical to building trust, and how lessons learned from the Building Trust initiative can lead to measurable improvements in quality.
Previous Webinars:
Building Institutional Trust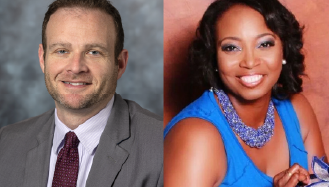 During our April Learning Network webinar, we explored how institutions can build trust with patients and families.
Alan Dubovsky, Vice President and Chief Patient Experience Officer at Cedars-Sinai, spoke about the organization's Experience Collaborative, and Candace Henley, Founder of the Blue Hat Foundation, shared her experiences acting as a patient and family advisor.
Previous Webinars