Author:
Building Trust
Building trust through community partnerships
Over the past few years, UC Davis Health has created new community partnerships to build trust through reducing disparities across its care settings, improving health outcomes for its patients, and increasing access for community members to much-needed social services.
Reshma Gupta, MD, and Hendry Ton, MD, shared how UC Davis Health engages with local stakeholders, addresses historical distrust between the health system and its patients, and creates best practices for staff to build a better care model.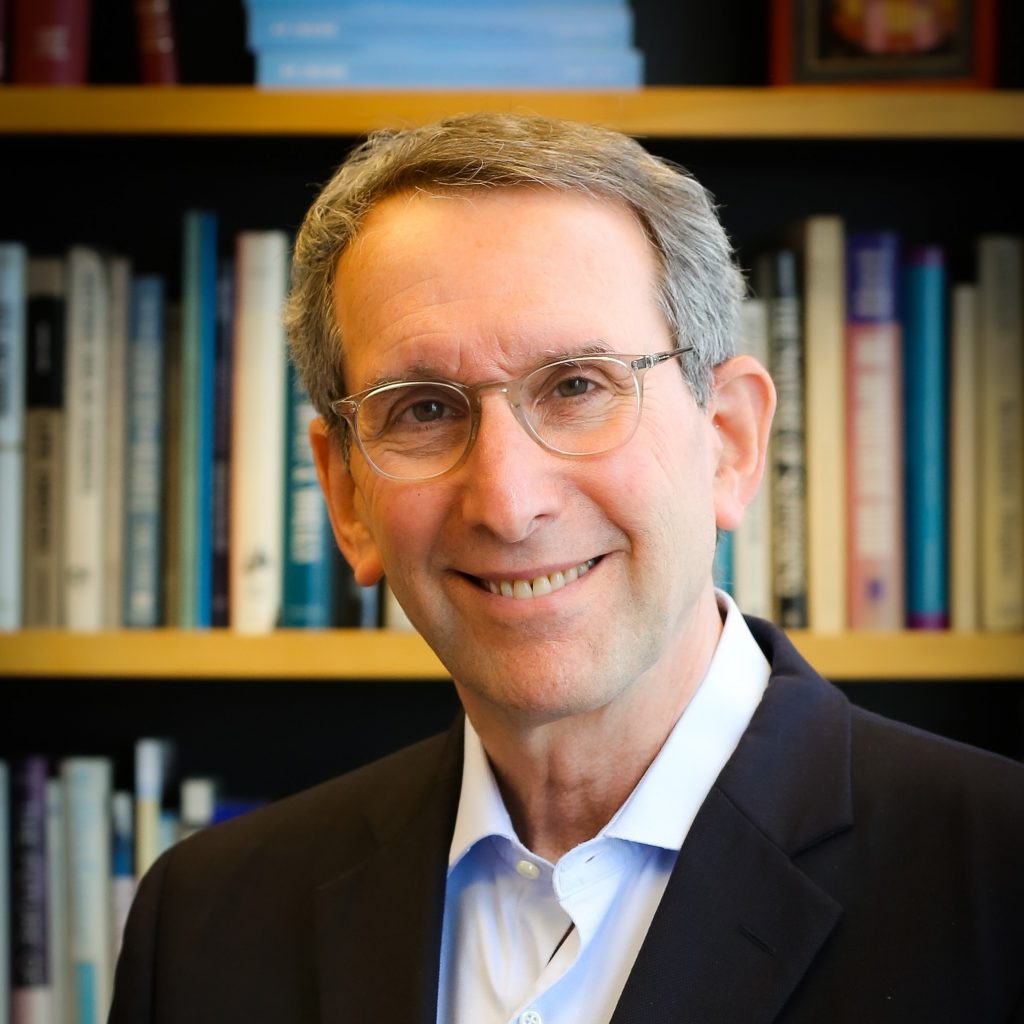 Moderator:
Daniel Wolfson, MHSA
EVP and COO, ABIM Foundation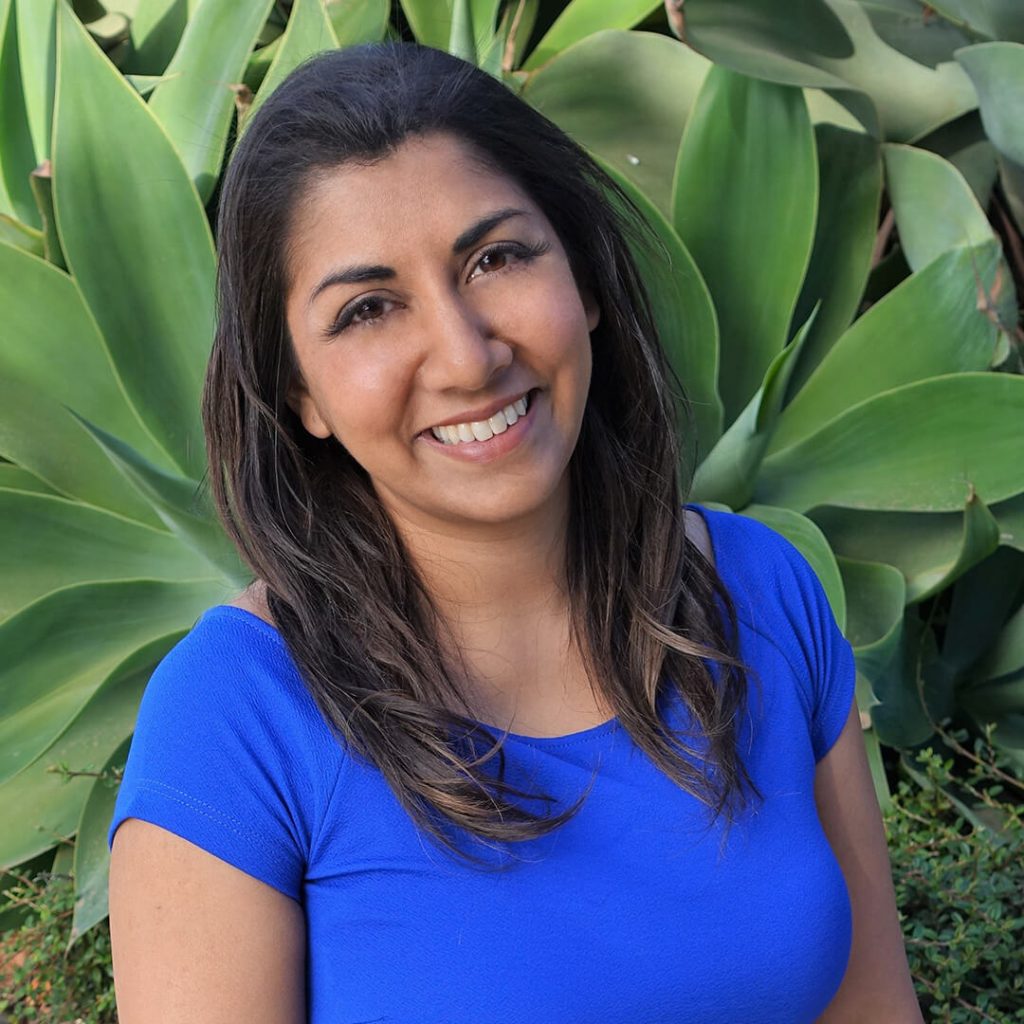 Speaker:
Dr. Reshma Gupta
Chief of Population Health and Accountable Care, Associate Professor of Medicine, UC Davis Health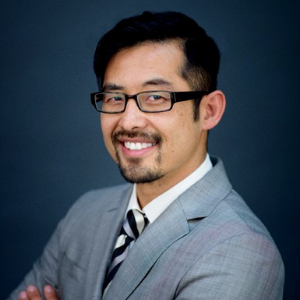 Speaker:
Dr. Hendry Ton
Associate Vice Chancellor for Diversity, Equity and Inclusion, Clinical Professor of Psychiatry and Behavioral Science, UC Davis Health
January 2023 Trust Conversation
Thursday, January 19 | 4pm ET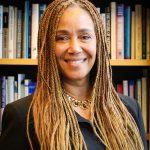 Moderator:
Pamela Browner White
Senior Vice President of Communications & Chief Diversity, Equity and Inclusion Officer, ABIM & ABIM Foundation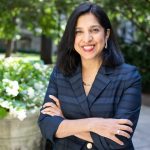 Speaker:
Vineet Arora, MD, MAPP
Dean for Medical Education, UChicago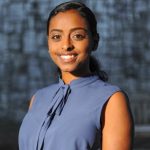 Speaker:
Naomi Tesema
Medical Student, UChicago
Speaker:
Maeson Zietowski
Choosing Wisely STARS program expands to focus on trust
In 2017, Dell Medical School at the University of Texas at Austin and Costs of Care Inc., in partnership with the ABIM Foundation and the Josiah Macy Jr. Foundation, created the Choosing Wisely STARS program to catalyze grassroots, student-led initiatives to advance health care value in medical education. Based on a model developed in Canada, the program, which began with a cohort of 50 first-year medical students from 25 medical schools across the U.S., has grown to include more than 500 medical students from more than 50 medical schools.
Now the STARS program is expanding to include an explicit focus on trust, with an emphasis on the role of trust in conversations and efforts to reduce overuse. Program directors are in the process of defining learning objectives related to building trust in health care, with the goal of introducing curricular components to the STARS program that aim to achieve these learning objectives. Medical students will also be encouraged to lead or participate in initiatives that contribute to advancing the Building Trust initiative.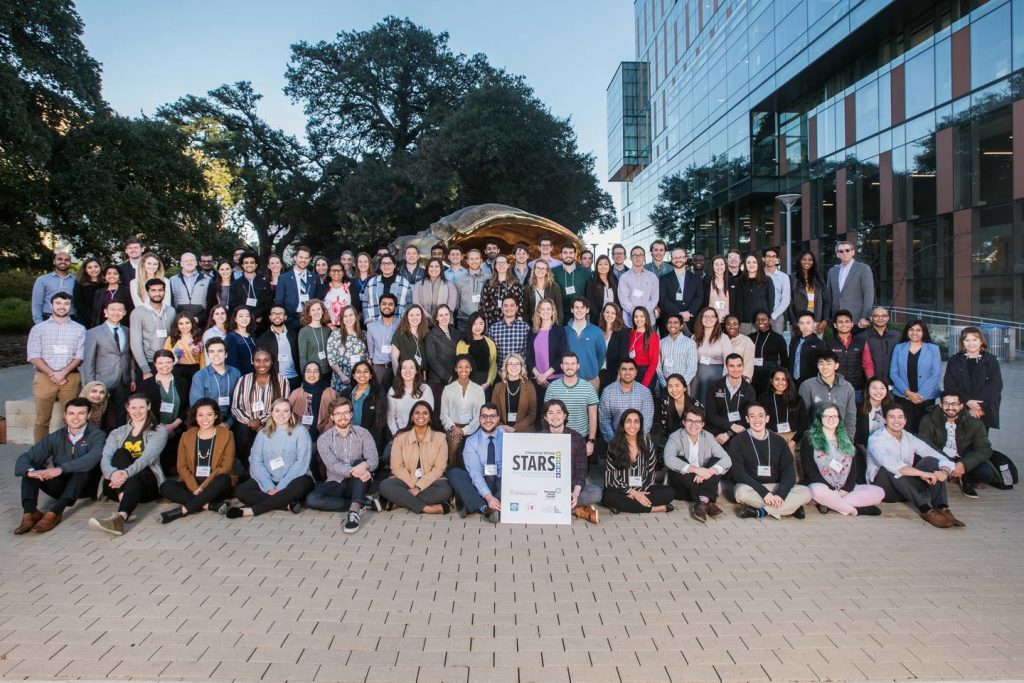 Intentionally building trust through system changes
In spring 2020, The Johns Hopkins Hospital's medical intensive care unit (MICU) and Chaplain Elizabeth Tracey quickly realized that her colleagues were having a difficult time connecting with patients, and patients with their care providers, and devised a way for MICU clinicians to learn more about their patients in order to better treat them – through short audio interviews with family members. This Is My Story (TIMS) has since expanded beyond its COVID-19 origins and is being replicated at hospital systems across the country.
Chaplain Elizabeth Tracey, director of Johns Hopkins Health NewsFeed, and Richard J. Baron, MD, MACP, president and CEO of the American Board of Internal Medicine and ABIM Foundation, discussed how the two-minute connection provided by TIMS is building trust by giving care teams a humanizing window into the lives of patients who often can't speak for themselves.
Additional Resources:
Addressing the loss of trust in safety culture
On March 25, 2022, former Vanderbilt University Medical Center nurse RaDonda Vaught was found guilty of criminal negligent homicide and abuse of an impaired adult for her role in the death of 75-year-old patient Charlene Murphey. The trial – a rare example of a health professional facing prison for a medical error that happened as a result of many contributing systems factors – was closely watched by clinicians, hospital staff, and patient safety advocates.
Patients, families, and the public must be able to trust that organizations providing care, and the oversight organizations that protect the public, are doing their jobs and can be held accountable. In addition, those who provide care must be able to feel safe to speak up and report mistakes (as is their professional ethical responsibility) to guide improvements that reduce harm.
Members of the Institute for Healthcare Improvement Lucian Leape Institute, Julianne M. Morath, BSN, MS, CPPS, an advisor and leadership coach in quality and patient safety; Susan Sheridan, MIM, MBA, DHL, a founding member of Patients for Patient Safety; and Susan Edgman-Levitan, PA, Executive Director of the John D. Stoeckle Center for Primary Care Innovation at Massachusetts General Hospital, spoke about this loss of trust from various perspectives.
Previous Webinars
Building trust after causing harm
From 1935 until 1973, the Milbank Memorial Fund paid for services associated with the burials of men who died in the course of the United States Public Health Service Syphilis Study at Tuskegee and Macon County Alabama. The funds included burial stipends that were used to incentivize their families to consent to autopsies.
The Fund has formally apologized to members of the Voices for Our Fathers Legacy Foundation (VFOFLF) and provided a financial gift. The Fund has also formed a partnership with VFOFLF and made organizational, programmatic, and communications commitments to racial equity.
Christopher F. Koller, President of the Milbank Memorial Fund, Lillie Tyson Head, President of VFOFLF, and Pamela Browner White, Chief Diversity, Equity and Inclusion Officer and Senior Vice President of Communications at the American Board of Internal Medicine and the ABIM Foundation, spoke about the importance of building trust by acknowledging past harm, committing to do better, and partnering for the long term to improve trust in the health system.
Building trust with the LGBTQ+ community
Kyle Christiason, MD, the Medical Director for Unity Point Accountable Care, joined us to discuss the development of the Prairie Parkway LGBTQ clinic and share what he has learned about providing patient-centered care to the LGBTQ+ community he serves.
Achieving quality and safety in health care starts with trust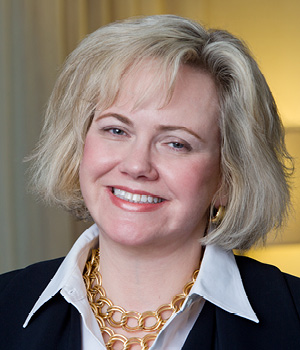 For over 20 years, The Leapfrog Group has analyzed health care data on quality and safety so people can make better health care decisions for themselves and their families. But quality and safety cannot be assured without first building trust.
Leah Binder, President and CEO of The Leapfrog Group, and Richard J. Baron, MD, MACP, president and CEO of the American Board of Internal Medicine and ABIM Foundation, discussed how loss of trust can put patient safety in jeopardy, why transparency – both when things go right and wrong – is critical to building trust, and how lessons learned from the Building Trust initiative can lead to measurable improvements in quality.
Previous Webinars:
Building Institutional Trust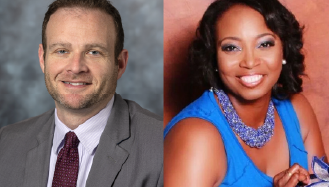 During our April Learning Network webinar, we explored how institutions can build trust with patients and families.
Alan Dubovsky, Vice President and Chief Patient Experience Officer at Cedars-Sinai, spoke about the organization's Experience Collaborative, and Candace Henley, Founder of the Blue Hat Foundation, shared her experiences acting as a patient and family advisor.
Previous Webinars
The intersection between firearms and health care
The U.S. represents the second-highest number of gun deaths in the world. AFFIRM at the Aspen Institute (AAI) is dedicated to decreasing firearm-related harms, injuries, and deaths using a practical, scalable, and immediate health-based approach.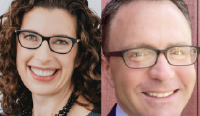 Christopher Barsotti, MD, FACEP, FAAEM, Co-Founder and Program Director of AAI, Megan Ranney, MD, MPH, FACEP, Co-Founder and Senior Strategic Advisor of AAI, and Pamela Browner White, Chief Diversity, Equity and Inclusion Officer and Senior Vice President of Communications at ABIM and the ABIM Foundation, discussed AAI's approach to firearm injury as a public health issue. Dr. Barsotti and Dr. Ranney also shed light on their work to reframe the national conversation surrounding firearm-related injuries and shared how they've built trust with gun owners and non-gun owners alike through community-led action groups.
Clips
Previous Webinars