Author:
Amberlyn Hopper
Misinformation
Trust in Healthcare
Health Equity
Factchequeado is limiting misinformation in Spanish-speaking communities
According to Nielsen, Latinos in the U.S. are more likely to receive, consume, and share "fake news" and misinformation online compared to the general population. Considering that tens of millions of Latinos use Spanish as a primary language, the absence of any organization devoted to rebutting false Spanish-language claims in traditional and social media presented a significant gap in our ability to address misinformation. Factchequeado has stepped into that breach.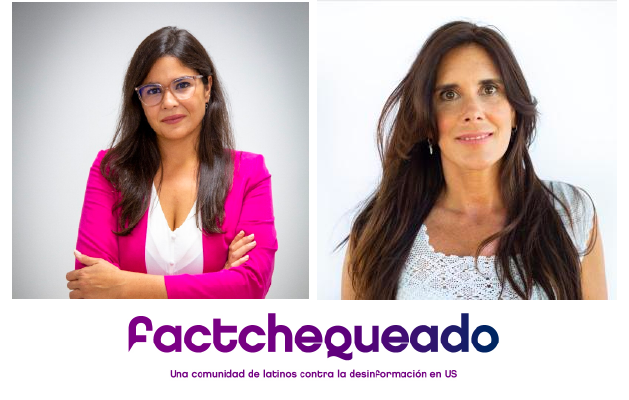 Co-founders Clara Jiménez-Cruz, CEO of Maldita.es, and Laura Zommer, editor-in-chief of Chequeado, the first major fact-checking organization in South America, paired up to form the organization in 2021. Factchequeado not only aims to create verified content in Spanish, but ultimately to build partnerships with local and national U.S. media and the Latino community to limit the impact of mis- and disinformation.
As the first-place winner of the ABIM Foundation's 2022 Misinformation Grant Challenge, Factchequeado received $80,000 to help correct the scourge of medical misinformation, which experienced a resurgence during the pandemic. The project has also received financial support from the Google News Initiative, the Knight Foundation and ICFJ.
Factchequeado has established more than 30 alliances with organizations across the U.S. that serve Latino communities, including media and institutional partners. These partners can republish Factchequeado's content and access its training materials, and help it connect with Spanish-speaking audiences.
In an effort to create a bond of trust, Factchequeado created a WhatsApp chatbot that allows individuals to directly share misleading information or make requests for factchecks. Factchequeado shares information collected through the tool with its partner organizations to alert them about misinformation in circulation and enable them to create proactive and timely responses in their communities. (Spanish speakers commonly use WhatsApp for news consumption and sharing.)
In collaboration with Mediawise and The Poynter Institute, the team at Factchequeado is also training Hispanic journalists to mitigate misinformation in Spanish. Participants are taught skills to produce timely and accurate fact checks on health issues, including images and videos. They also learn methodologies that help them recognize disinformation.
The program has also created a toolbox with resources to help Spanish-speaking individuals learn to identify misinformation in the content they see on an everyday basis, empowering ordinary people to identify and counter the spread of misinformation.
WEBINAR: Generating verified content to dispel misinformation
This conversation examines Hispanic Americans' historical mistrust in the health care system and the effectiveness of fact checking, how Factchequeado is forming alliances with local and national media to reach the "hard-to-reach," and how the initiative is harnessing the power of social media to find and correct misinformation.
Misinformation
Trust in Healthcare
Health Equity
University of Chicago empowers future clinicians to dispel medical misinformation
The spread of misinformation became rampant in 2020, during the COVID-19 pandemic, but deceitful and false medical claims have historically plagued physician-patient relationships and caused harm. Vineet Arora, MD, MAPP, dean of medical education at The University of Chicago Pritzker School of Medicine, is acting to prepare students to mitigate medical misinformation.
A newly-created interdisciplinary science communications course, offered to advanced students in medicine, nursing, and pharmacy at Pritzker, helps enrollees harness the power of storytelling and social media-friendly educational infographics to dispel misinformation. The course also teaches students how to effectively communicate scientific evidence to the public.
In addition, the course outlines empathetic communication strategies to cultivate better relationships with patients. Future clinicians are trained not only how to identify trusted sources but also how to share these strategies with their patients, with the goal of decreasing the spread and impact of misinformation.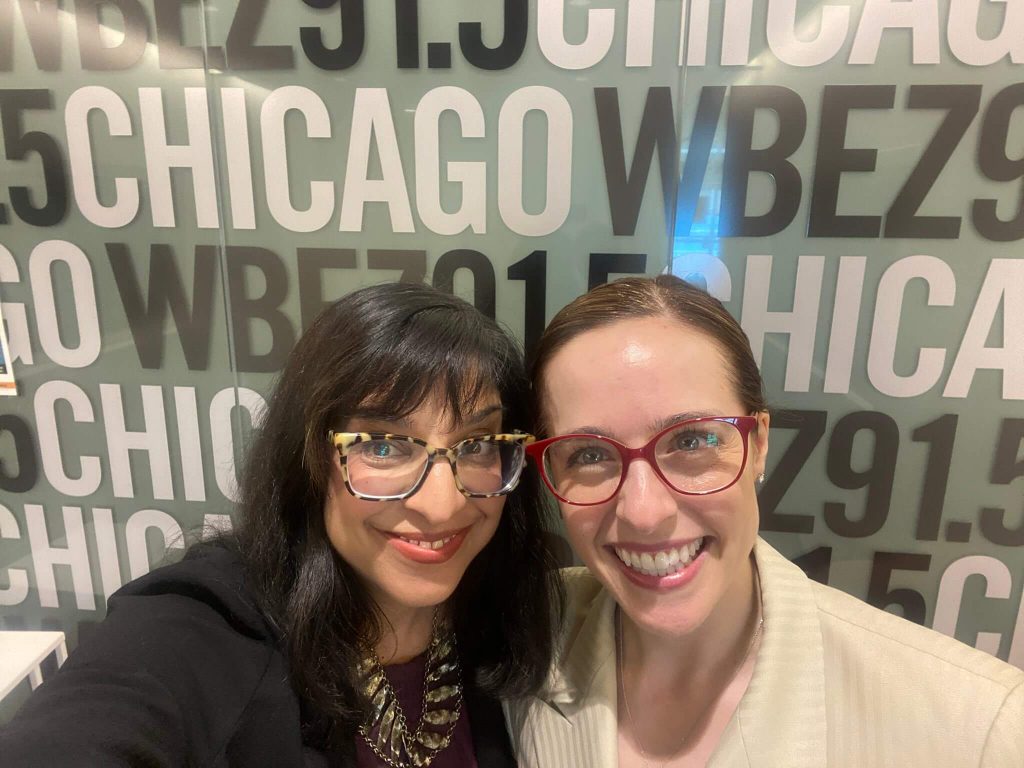 Dr. Arora teaches the course with Sara Serritella, a former journalist who serves as director of communications for the UC Institute for Translational Medicine. Together, they help students develop a communication style that is not simply a presentation of facts, but rather an engaging dialogue that is more captivating and easily understood by patients. The course's ultimate goal is to foster more meaningful patient and clinician engagement, thereby increasing trust in the health care system.
In March 2020, as an early response to the COVID-19 pandemic, Dr. Arora cofounded the Illinois Medical Professionals Action Collaborative Team (IMPACT) to amplify trusted sources, dispel medical misinformation, and improve equity of vaccination across communities in Illinois. Over the past two years, IMPACT has engaged thousands of health care workers, and the public, to identify where they can improve health care delivery. Group members have focused on creating clear, educational messaging regarding health that is shared at the same time, across various platforms. (The group has reached over 69,000 adults and over 3,000 children through their efforts to date.) In February 2022, the Association of American Medical Colleges and Centers for Disease Control and Prevention awarded Dr. Arora and IMPACT third place in the 2022 Innovations That Bolster Community Trust in Science Award and a grant to launch the science communication course.