University of Chicago empowers future clinicians to dispel medical misinformation
The spread of misinformation became rampant in 2020, during the COVID-19 pandemic, but deceitful and false medical claims have historically plagued physician-patient relationships and caused harm. Vineet Arora, MD, MAPP, dean of medical education at The University of Chicago Pritzker School of Medicine, is acting to prepare students to mitigate medical misinformation.
A newly-created interdisciplinary science communications course, offered to advanced students in medicine, nursing, and pharmacy at Pritzker, helps enrollees harness the power of storytelling and social media-friendly educational infographics to dispel misinformation. The course also teaches students how to effectively communicate scientific evidence to the public.
In addition, the course outlines empathetic communication strategies to cultivate better relationships with patients. Future clinicians are trained not only how to identify trusted sources but also how to share these strategies with their patients, with the goal of decreasing the spread and impact of misinformation.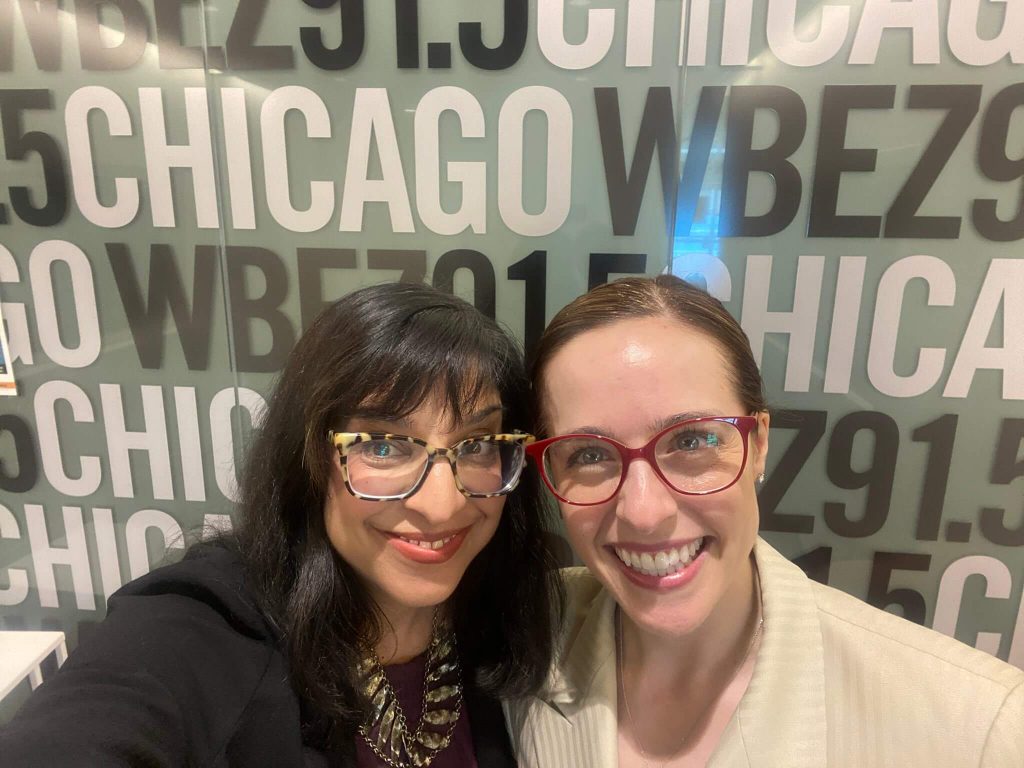 Dr. Arora teaches the course with Sara Serritella, a former journalist who serves as director of communications for the UC Institute for Translational Medicine. Together, they help students develop a communication style that is not simply a presentation of facts, but rather an engaging dialogue that is more captivating and easily understood by patients. The course's ultimate goal is to foster more meaningful patient and clinician engagement, thereby increasing trust in the health care system.
In March 2020, as an early response to the COVID-19 pandemic, Dr. Arora cofounded the Illinois Medical Professionals Action Collaborative Team (IMPACT) to amplify trusted sources, dispel medical misinformation, and improve equity of vaccination across communities in Illinois. Over the past two years, IMPACT has engaged thousands of health care workers, and the public, to identify where they can improve health care delivery. Group members have focused on creating clear, educational messaging regarding health that is shared at the same time, across various platforms. (The group has reached over 69,000 adults and over 3,000 children through their efforts to date.) In February 2022, the Association of American Medical Colleges and Centers for Disease Control and Prevention awarded Dr. Arora and IMPACT third place in the 2022 Innovations That Bolster Community Trust in Science Award and a grant to launch the science communication course.